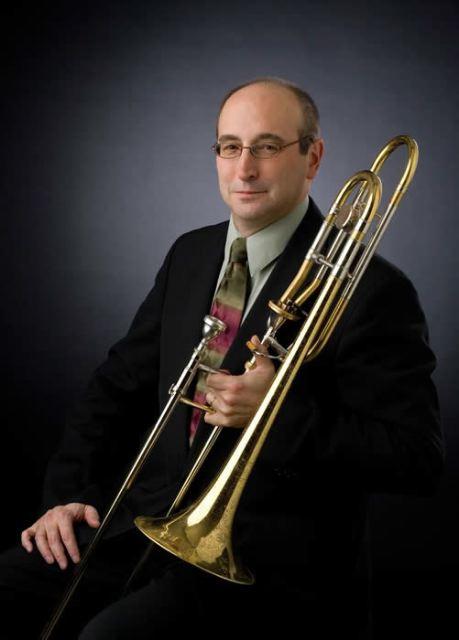 Mark S. Hartman
Professor Emeriti: Trombone
---
A member of the Crane School of Music faculty for 28 years, Mark Hartman is the trombone studio professor at the State University of New York at Potsdam. During his tenure in Potsdam, he has been a soloist with bands and orchestras throughout the northeast and presented numerous recitals and clinics at major conventions, universities and colleges. He has performed or presented at five International Trombone Festivals, numerous New York State School Music Conferences, The Summit Brass Music Festival and The Skyline Brass Music Festival. Mark also served as the Acting Associate Dean of The Crane School of Music during the 2010 - 2011 academic year.
In addition to his position as principal trombonist with The Orchestra of Northern New York Mark performs with the Northern Symphonic Winds, Potsdam Brass Quintet and the Burlington Choral Society Orchestra. He has performed with the Ottawa Symphony, Vermont Symphony Orchestra, The Phoenix Symphony Orchestra, The Brevard Music Center Festival Orchestra, the Upstate New York Trombone Ensemble, Skyline Brass Ensemble and Summit Brass. He can be heard on two Potsdam Brass Quintet cd's entitled, "La Rejouissance" and "The Art of Brass: the compositions and transcriptions of Arthur Frackenpohl".
Mark is the recipient of the International Trombone Association's 'President's Award' for "distinguished service as director of the 1999 International Trombone Festival" held at The Crane School of Music. He has also received a lifetime membership from the International Trombone Association in the spring of 2001 and was selected for the Mansfield University Music Alumni Honor Roll in 1992. Mark is the past director of Crane Youth Music (2004 - 2008) and sponsor of a CYM wind band commission "Beacon Fires" by Dr. Rob Smith. Currently the director of the Crane Trombone Ensemble, Mark is also the trombone instructor at the Crane Youth Music Camp. In 2010 Mark initiated the first Crane Alumni Trombone Ensemble that will become a quinquennial event in 2015.