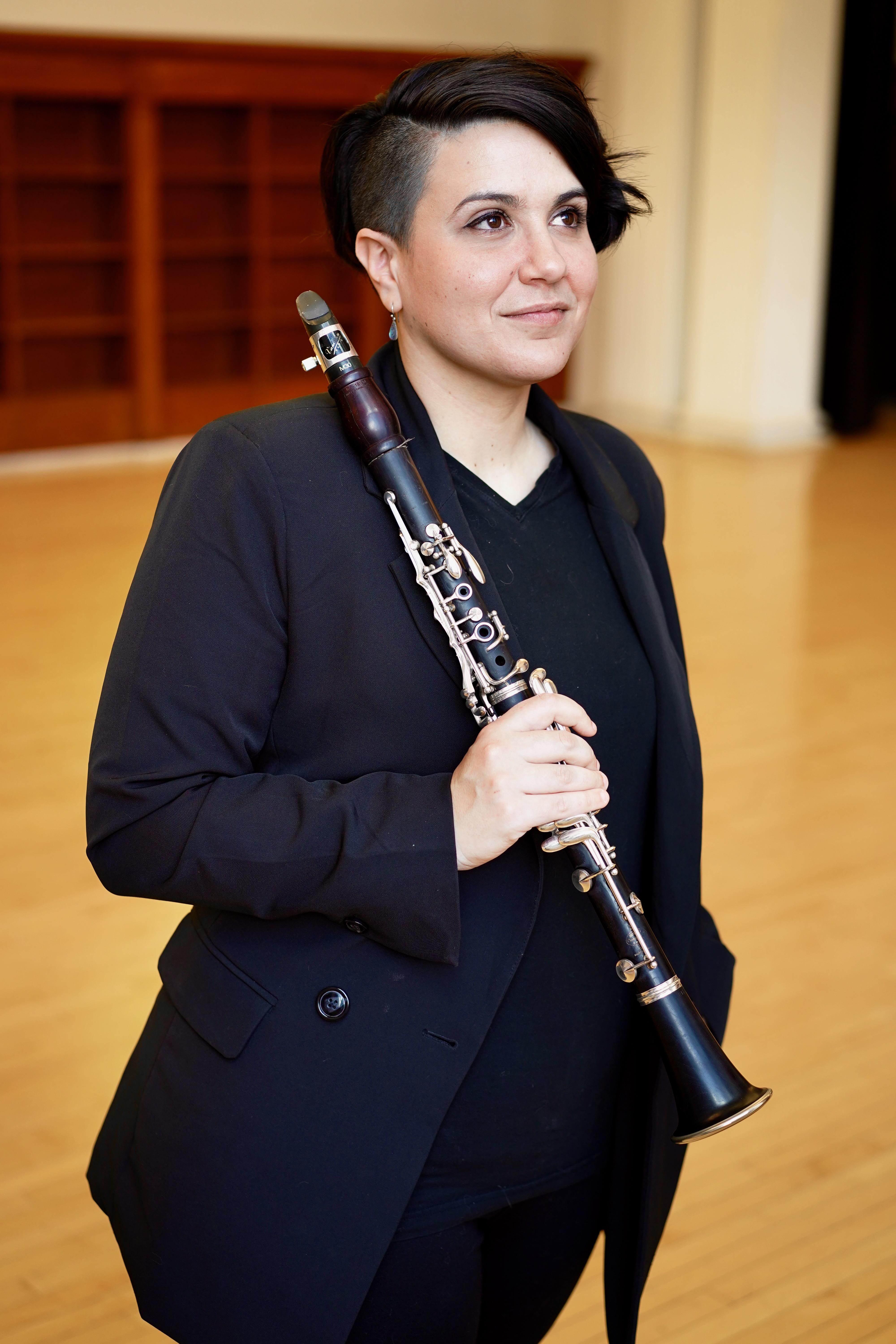 ---
A New York native now based in Montreal, Christine Hoerning is an accomplished clarinetist, director, teacher, and creator across a multitude of genres.
An active freelancer with classical background, Christine fills clarinet positions in numerous orchestras throughout New York and Quebec, including principal clarinet of l'orchestre philharmonique de musiciens de Montreal, and second clarinet with l'orchestre symphonique de musiciens du monde. She has also filled auxiliary positions with the Kingston Symphony and the Orchestra of Northern New York.

As founder and artistic director of the interdisciplinary chamber music collective Verisimo, Christine has curated over 20 performances throughout Quebec, Ontario, and New York, which showcased classical and contemporary chamber music performed in synchronicity with original films. Beyond the administrative duties of managing an ensemble, Christine is the filmmaker and editor behind Verisimo's films. Most recently, Verisimo is launching a new concert series entitled Filmprov screens original and repurposed silent films accompanied by a live improvisatory soundtrack.

Her passion and enthusiasm for new music has lead to collaborations with creative minds and seeking out non-traditional performances spaces and opportunities. She works frequently with creator Andre Pappathomas and his ensemble Mruta Mertsi in various performance installations focusing on creation and improvisation. A particular highlight was her role in the premiere of Slideshow, an opera by composer Rachel Burman which allowed for the exploration of sound, music, and movement. She is a featured soloist on the album "Voyages", a collection of works by Swedish composer Jonathan Ostlund released in 2019, as well as his album "Mistral" released in 2020 under the Divine Record label. She is currently working with contemporary composers on a digital project commissioning and recording live performances of new works for solo clarinet and bass clarinet.

She graduated from the Crane School of Music at SUNY Potsdam in 2009 with degrees in Music Education and Performance. She graduated from McGill University with a Master's Degree in Orchestral Performance in 2014.