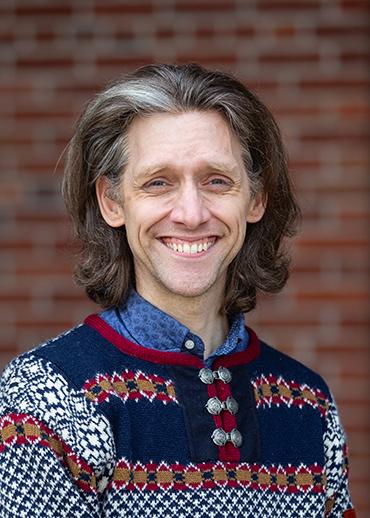 ---
Dr. Nils Klykken is an assistant professor of choral music at SUNY Potsdam. He holds degrees from the University of Michigan (BM in Music Education) and the Eastman School of Music (MM and DMA in Conducting).

Dr. Klykken's conducting and creative work is centered around evolving choral-music practices for the 21st century: He is interested in how historical performance-practices in Western Art Music can serve as referents for 21st-century improvisation, the exploration of notationless-music traditions in choral settings, and the intersections between music performance, music education, democratic processes, and social justice.

Dr. Klykken has served as a guest conductor for Regional All-State Choirs in the State of New York and has presented at regional and national conferences, including the American Choral Directors Association, The Society for Music Teacher Education, and the New York State School Music Association.