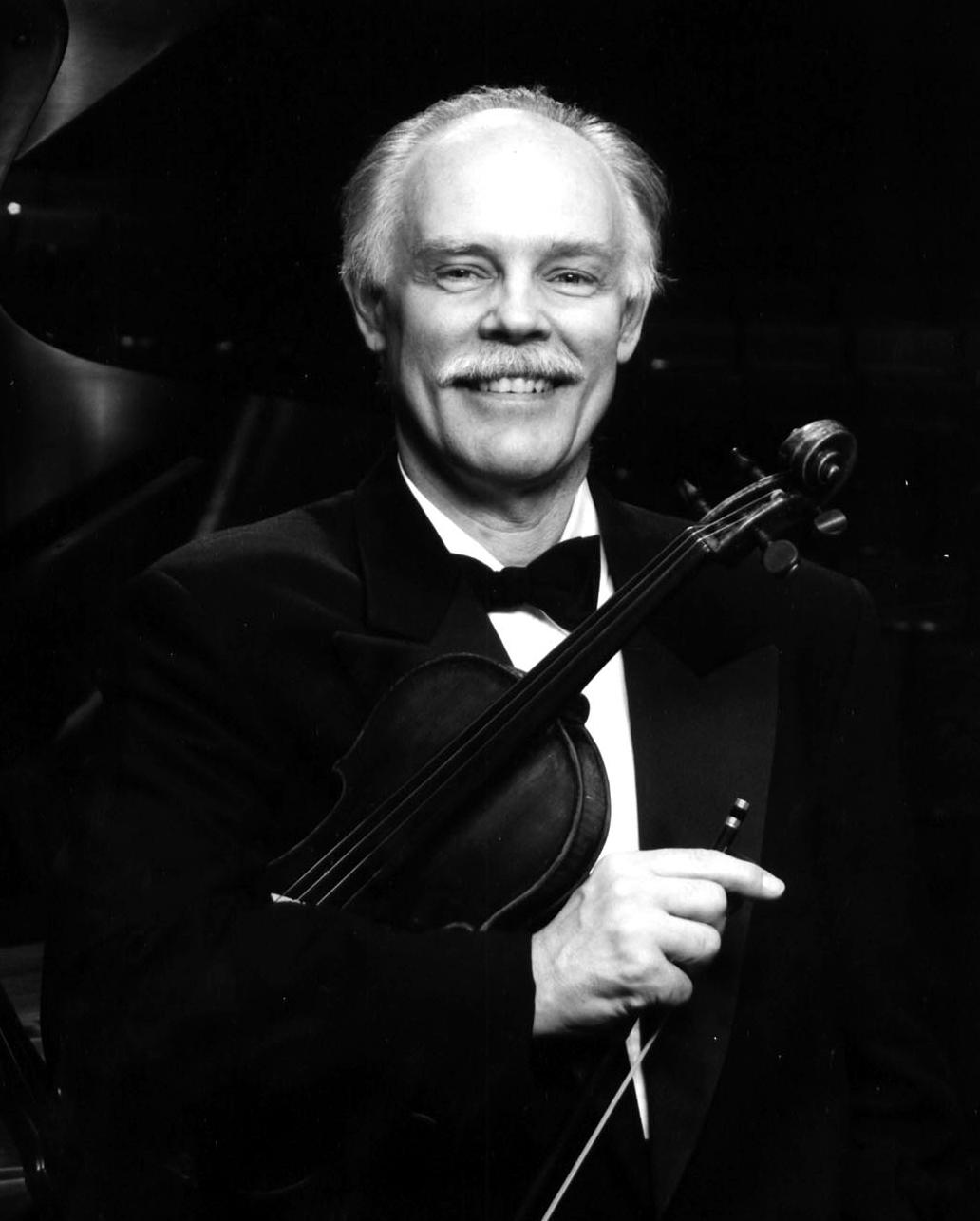 ---
John Lindsey holds the highest rank for a SUNY faculty member, the State University of New York's Distinguished Service Professorship, presented to him in 2009. Professor Lindsey was on the violin faculty at Crane from 1981 to 2016. In 1993 he was awarded the SUNY Potsdam President's Award for Excellence in Teaching and, in 2003, the prestigious State University of New York Chancellor's Award, also for Excellence in Teaching. In 1973, he was the recipient of the annual Mozart Award for Wilkes College (now King's College in Wilkes-Barre, PA). Mr. Lindsey was recognized by the International Biographical Centre in Cambridge, England, with the 2003 International Musician of the Year Award and with the Mozart Award for Musical Achievement in the fall of 2008. In 1989, he was selected from over 200 applicants as the winner of the city of Dayton, Ohio's, annual Allegro Residency for the Arts.
John Lindsey has been the founding Concertmaster of both the Orchestra of Northern New York (founded 27 years ago) and the Eleva (VT) Chamber Players, a string orchestra which plays without a conductor (founded in 2006). He has been the first violinist of the Aurora String Quintet for 28 years and the violinist of the Potsdam Piano Quartet for 19 years. In the summer, John is an Artist Faculty member and First Violinist of the Woodstock (VT) Mozart Festival since it was founded in 1998. Formerly he was on the faculty of the 2000 Canna (Italy) Festival, the 1988 Stage de Musique in Marcillat, (France), the Skaneateles Festival (NY), the Southeastern Music Camp (GA), the Manitou Festival (MI), the National Music Camp and Adult Chamber Music camp (MI) for 30 years, the International Chamber Music Festival and Tour 2008 in Bulgaria, the Ameropa Festival in Prague (CZ) for 5 years, and the 2014 Vianden Fesiival based in Vianden Castle in Luxembourg.
Prior to coming to Crane, he was Chair of Strings at Baylor University (TX), and taught at The Governor's School of North Carolina and The University of Kentucky. In the spirit of his gifted pedagogue teacher, Paul Rolland, Professor Lindsey was heavily involved from 1984-2008 in a variety of capacities in the string program for the Caribbean island of St. Lucia's School of Music. He also presented recitals and master classes in 2011 at the Shenyang Conservatory in the People's Republic of China, and in January of 2013, he was the artist teacher for the Philharmonica Joven de Colombia at their Winter Festival in Santa Marta, Colombia. Along with his wife Amornrat, he founded the Thailand Chamber Music Festival, which took place in Thailand from 2009-2012.