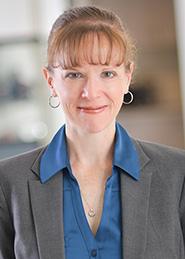 ---
Dr. Tracy Lipke-Perry enjoys a notably invigorating and eclectic career as a versatile performer, collaborator, and coach; enthusiastic teaching artist; and researcher.

Highlights of her performing career include recitals with artists such as renowned flutist, Amy Porter; Alicia McQuerrey of the Saint Paul Chamber Orchestra; Yamaha artist, Mary Karen Clardy; international bass trombonist, Jonathan Warburton; and Canadian Brass trombonist, Achilles Liarmakopoulos. A champion of new and contemporary music, she has commissioned and premiered works by Libby Larsen, John Luther Adams, Laura Kaminsky, and Gwyneth Walker.

Dr. Perry's pedagogical and research interests focus on underrepresented pedagogical and concert repertoire and enhancing understanding of piano technique. Her current work utilizes digital motion capture technology to analyze kinematics of pianists' movements. She performs and presents her work across the country and around the world, most recently at the 2018 Minnesota Music Teachers Association Annual Convention; 2018 Congress of the European College of Sport Science in Dublin, Ireland; 2017 Neurosciences VI International Symposium in Boston; the 2017 College Music Society World Conference in Sydney, Australia; and 2016 International Society for Music Education World Conference in Glasgow, Scotland.

Dr. Perry holds a D.M.A. degree in piano performance with a minor in neurophysiology from the University of Arizona, an M.M. degree from the University of Utah, and undergraduate degrees in both piano performance and mathematics from the University of Wisconsin-Stevens Point. Dr. Perry previously served as a faculty member at the University of Idaho and at the University of Minnesota Duluth where she chaired the piano area and was a fellow of the University of Minnesota Institute on the Environment. She is currently Assistant Professor at the Crane School of Music, SUNY Potsdam.