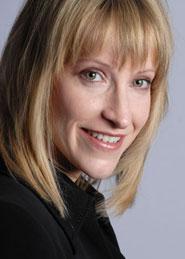 ---
Michelle Rae Martin-Atwood, originally from Unity, Saskatchewan, Canada, holds a Doctor of Musical Arts (2009) and a Master of Music (2001) in organ performance, and a Sacred Music Diploma (2009) from the Eastman School of Music, where she studied with David Higgs. She earned a Bachelor of Music (1999) in organ from the University of Alberta, under the tutelage of Dr. Marnie Giesbrecht. Additional instructors include J. Biggers, C. Crozier, Hans-Ola Ericsson, M.Gailit, AC Galán, R. Glasgow, M. Haselböck, J-P. Leguay, A. Marçon, S. Preston, and C. Terry.

In 2010, Michelle joined the faculty of the Crane School of Music, State University of New York at Potsdam, where she has taught a wide variety of courses including Music Theory and Accelerated Music Theory for Non-Majors, Secondary Organ Lessons, History of Sacred Music, and Aural Skills I and II. For nearly a decade, she taught organ and piano through the Center for Lifelong Education and Recreation at SUNY-Potsdam to individuals from various countries (studying or teaching at Clarkson University), including Iran, Iraq, Afghanistan, Africa, Pakistan, Croatia, Argentina and many more, and has served as organ faculty for Canada's Summer Institute of Church Music. In addition, she has served as a judge for multiple organ and chamber ensemble competitions.

Dr. Martin-Atwood has been invited to perform as a soloist at events and conferences such as the XXI International Organ Festival of Guanajuato, Mexico (2018), the Inauguration of the 16th President of the State University of New York, Aspects of American Organ Building in the Twentieth-Century (EROI), the American Guild of Organists Young Artists Recital, and a memorial concert in Göteborg, Sweden, for the victims of the 2004 Indian Ocean Tsunami. Michelle was a semifinalist in the 2002 Royal Bank Calgary International Organ Competition, a competitor in the National Young Artists Competition in Organ Performance (2003-04), and a finalist in the International Bach Organ Competition (2000).

Michelle has won multiple grants and scholarships including the Johann Strauss Scholarship for the Advanced Study of Music in Austria, Canada Arts Council ($25,000) and Saskatchewan Arts Board Grants ($15,000). In the spring of 2014, Michelle was awarded a Chancellor's Award for Excellence in Adjunct Teaching by the State University of New York and has three times in seven years been awarded the SUNY Potsdam Emerging Leaders "Favorite Professor in the Theory/History Department." She won multiple scholarships based on scholastic achievement including the Eastman School of Music Graduate Fellowship every year from 1999-2005, University of Alberta Universiade scholarships, Peace River Pioneer and Beryl Barns Scholarships in Music as well as the University of Alberta Alumni Academic Excellence Scholarship.

Michelle particularly enjoys collaborative performances and has accompanied orchestras and choirs, focusing on large works such as Maurice Duruflé's Requiem and various Bach Cantatas. She has worked under the baton of world-renowned conductors including Maestro Duain Wolfe in a performance at Carnegie Hall, New York City with the Crane School of Music Symphony Orchestra and Chorus, Hart Godden and the Regina Philharmonic Chorus and Orchestra, Dr. Nils Klykken, Dr. Jeffrey Francom, and Kenneth Andrews of the Crane School of Music. She has also performed with the Elizabeth Clark Dance Ensemble and for events such as the Nadia Boulanger Symposium and Women in Music Festivals.

She specializes in minimalist music (especially that of Philip Glass) and has commissioned several new works for organ solo (such as Tremors of Nostalgia) by Aaron Travers and organ with other instruments and technology.