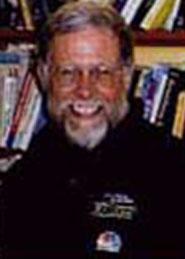 John L. Massaro
Professor Emeritus
---
Dr. Massaro received his undergraduate education at Assumption College; a Master's degree, in History, from Niagara University; and a Ph.D. in Government, in 1973, from Southern Illinois University at Carbondale.
He is a SUNY Distinguished Teaching Professor of Politics.
Political scholars, a group broadly defined to include Dr. Massaro, search for patterns in human behavior shaped by relationships involving power. Early study of politics led him to explore aspects of these power relationships in the traditional setting of the United States political-legal system.
Dr. Massaro has taught and is presently teaching the following traditional courses: Introduction to United States Politics, Civil Liberties: Freedom of Expression and Religion, Politics and the Judicial Process, and Crime and Justice. More recently, he has been drawn to searching for the seemingly ubiquitous patterns of power in less traditional areas. This search has led him to explore the links between long-distance running and Fascism, the political themes in the music of Bruce Springsteen, and the power relationships in "Basketball World" and sports, in general. He is presently teaching both "The Politics of Basketball," and "Walk Tall: Beauty, Meaning and Politics in the Lyrics of Bruce Springsteen."
He has published articles and reviews on judicial politics and sports in Presidential Studies Quarterly, Political Science Quarterly, Federal Bar Journal, Judicature, The Executive Educator, Spitball: The Literary Baseball Magazine, The Journal of American Culture and other journals. He is also the author of Supremely Political: The Role of Ideology and Presidential Management in Unsuccessful Supreme Court Nominations (New York: State University of New York Press, 1990).
While he has retired from full-time teaching at the end of the 2005-06 academic year, he anticipates teaching Springsteen and Basketball courses for the next several years or until someone literally or literarily pulls the plug.
His dubious claim as an objective or at least, "less subjective" observer of politics still continues to rest on his having received a personal note from William F. Buckley, Jr. and a Christmas card from Gus Hall --- in the same year.
Quite recently, he began his stage career playing the role of "Fizz" in the April, 2005 world premium of Alan L. Steinberg's new play, Yosemite, directed by Kimberley Bouchard at SUNY Potsdam.
Dr. Massaro has been proudly married to Kim Hessman Massaro since 1966. They have three children, John-Paul, Summer, and Aries and three grandsons and look forward to a future granddaughter.