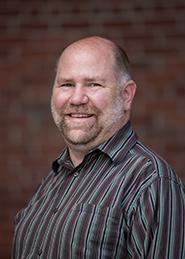 ---
Douglas McKinnie began as Audio & Video-Streaming engineer at the Crane School of Music in the Autumn of 2014. He held the position of Chief Engineer of Live Sound for the Tanglewood Festival for over 20 years, and continues to work for the Boston Symphony as an audio engineer at Tanglewood each summer. Before coming to Crane, Dr. McKinnie has had full-time faculty positions: in the department of Recording Arts of the Jacobs School of Music at Indiana University, and in the department of Recording Industry at Middle Tennessee State University.

Douglas has been an audio engineer for the Cleveland Institute of Music and a staff engineer at Cleveland's Commercial Recording Studios Inc. His recording credits include compact discs for Telarc and McGill Records, radio production and demonstration recordings for the BBC, as well as many live radio broadcasts.

Dr. McKinnie holds a Ph.D. from the University of Surrey (U.K.), where his BBC-funded research focused on the influence of spatial envelopment and localization accuracy on the perceived sound quality of surround-sound playback systems. He received his master of music degree in sound recording from McGill University, where he engaged in research on techniques for evaluating the sound-quality of low-bit-rate audio. While at McGill, he assisted in the selection of critical listening materials for the Electronic Industries Association/National Radio Standards Committee, and at Canada's Communications Research Centre in Ottawa he administrated extensive listening tests for the NRSC which were used to assess the sound quality of competing systems before the 2002 adoption of HD-Radio by the US FCC.