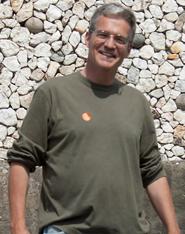 ---
My teaching and research specialties include early American literature, from the Age of Exploration to the Civil War. In each of my classes, I strive to teach my students how to interpret literature and culture with precision and to convey their ideas with vigor. I also want students to enjoy what they read and write as they realize how interpretive rigor fosters complex awareness of both ourselves and the world.

I'm particularly interested in American writers' representations of places, real and imagined. I devote much of my scholarship to interdisciplinary analyses of cities and national geographies, as well as local environments such as the Adirondacks.

My first book, Urban Revelations: Images of Ruin in the American City, 1790-1860 (Routledge Press 2006), examines the ways in which American writers rely on images of ruin to represent cities as sites of instability and cultural impermanence. The study focuses on fiction written by Philip Freneau, Charles Brockden Brown, Edgar Allan Poe, and Herman Melville.

I'm currently composing a book on the environmental aspects of urban cellars and basements in nineteenth-century American literature. Chapter three of the book has been published in ISLE: Interdisciplinary Studies in Literature and the Environment 20:2 (Spring 2013): 356-376. It's called "'From Some Unmentionable Cellar': The Natural World of the Urban Underground in Mid-Nineteenth-Century American Literature."

I'm also the Editor in Chief of Blueline: A Literary Magazine Dedicated to the Spirit of the Adirondacks, as well as the Potsdam College Press. The Press publishes works relating to the Adirondacks, including writing that focuses on the literature and culture of northern New York, New England, and eastern Canada.

My profile picture was taken in front of the Newgrange Monument, in County Meath, Ireland. The monument is a Neolithic temple and "passage tomb" built around 3200 B.C. near the Boyne River. One of the most important ancient sites in Ireland, the monument predates Stonehenge and the Pyramids at Giza.