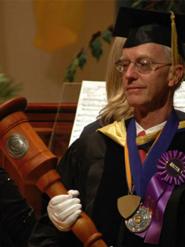 John T. Omohundro
---
Ph.D. 1974, University of Michigan
Courses taught:
ANTH 202 Cultural Anthropology
ANTH 391 Theory & Method
ANTH 325 Human & Cultural Ecology
ANTH 445 Ethnographic Field Methods
ENVR 110 Introduction to Environmental Studies
Research interests: Environmental anthropology, Canada, Southeast Asia, disaster research, applied anthropology, Adirondacks
Selected Publications and Activities:
2006 Thinking Like an Anthropologist: A Practical Introduction to Cultural Anthropology. 1st edition. : NY: McGraw-Hill.
2002 Careers in Anthropology. Mountain View, CA: Mayfield. 2nd edition.
1994 Rough Food: Seasons of Subsistence in Northern Newfoundland, St. John's: Institute of Social and Economic Research, Memorial University of Newfoundland
1981 Chinese Merchant Families of Iloilo: Kin and Commerce in a Central Philippine City. Ohio University Press and Ateneo de Manila University Press.
1980 Oil Spills: A Coastal Residents Handbook. Information Bulletin, no 164, NY Sea Grant Institute. Ithaca: College of Environmental Science and Forestry.