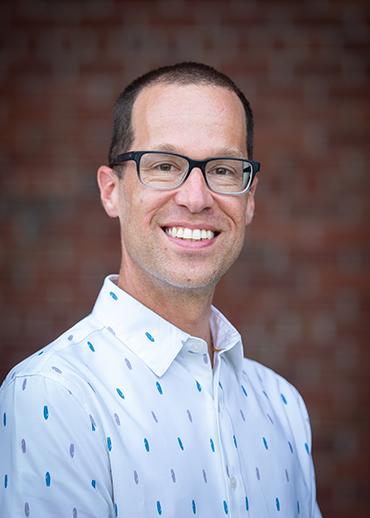 Jerod P Sommerfeldt
Associate Professor: Music Theory, Composition, Electronic Music/Co-Chair of Music Theory, History & Composition Dept.
Schuette Hall A101
sommerjp@potsdam.edu
TEL: (315) 267-2446
---
A graduate of the University of Wisconsin-La Crosse, the Peck School of the Arts at the University of Wisconsin-Milwaukee, and the College-Conservatory of Music at the University of Cincinnati, Jerod Sommerfeldt's music focuses on the creation of algorithmic and stochastic processes, utilizing the results for both fixed and real-time composition and improvisation. His sound world explores digital audio artifacts and the destruction of technology, resulting in work that questions the dichotomy between the intended and unintentional. An active performer as both soloist and collaborator in interactive digital music and live video, he is Assistant Professor of Electronic Music Composition and Theory at the State University of New York at Potsdam Crane School of Music and director of the SUNY-Potsdam Electronic Music Studios (PoEMS).
Jerod's music, art, and research have been included at the Cincinnati Ballet, International Computer Music Conference, SEAMUS National Conference, New York City Electroacoustic Music Festival, the Qubit Noise Nonference, Electronic Music Midwest, Society of Composers National Conference, College Music Society Great Lakes Regional Conference, Front Wave New Music Festival, soundON Festival of Modern Music, Midwest Composers Symposium, Studio 300 Festival of Digital Art and Music, La Crosse New Music Festival, Music From Almost Yesterday Concert Series, Unruly Music Concert Series, Sonic Explorations, Performance Time and Arts Series, by the NOISE Ensemble, Thelema Trio, commissions from concert:nova and the University of Wisconsin-La Crosse, and art exhibits in Madrid, Spain and Trieste, Italy. Jerod is a member of the International Computer Music Association (ICMA), Society for Electroacoustic Musicians in the United States (SEAMUS), the Electronic Music Foundation (EMF), the Wisconsin Alliance for Composers, the Society of Composers, the College Music Society, and ASCAP. A strong supporter of Creative Commons Licenses, albums of his music have been released on Petcord, HAZE, Don't Be a Stranger, Bohn Media, and can be found on SoundCloud, last.fm, YouTube, and Vimeo.