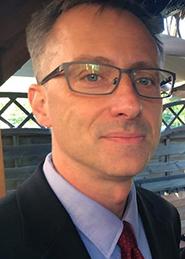 ---
I began studying history at the University of Nebraska in 1986. Originally I was interested in modern Germany and Russia, but eventually I changed my focus to the ancient Middle East. I wrote my senior paper on the campaign of the pharaoh Sheshonq I against Judah and Israel at the end of the tenth century B.C. Also at Nebraska, I studied modern philosophy and eastern religion.
In 1993, I enrolled in the graduate program in history at Miami University. I wrote my Ph.D. dissertation on the \'Amarna Revolution, the religious reformation of the pharaoh Akhenaten in the fourteenth century B.C. While earning my doctorate at Miami, I became especially interested in the ideas of Sigmund Freud and their application to ancient history.
Currently, I am continuing my research on the \'Amarna Period and working on a psychological portrait of Saint Augustine. My long-term project is a monograph on the dream book from Deir el-Medina in Egypt. In my free time, I enjoy European literature, modern art, and basketball.