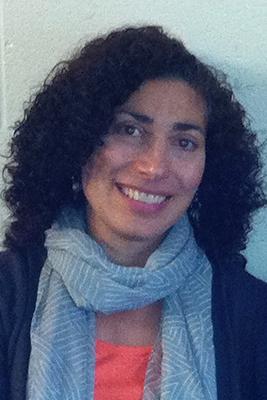 ---
As a clinical faculty member of the Department of Advanced Studies in Education, I teach literacy courses in the MSEd Literacy Program, the Ch/EC Undergraduate Program, and the MST Childhood Program. Additionally, I supervise MSEd Literacy Practicum and Internship candidates in their field placements each semester. My interests and passions focus around literature based literacy instruction, motivation for lifelong reading and writing, and developing short term education travel courses to allow our students to broaden their horizons and experience education in diverse contexts.

Degrees:
BA, UAlbany
MST, SUNY Potsdam
Publications: Session: How Do They Do It?: Lessons From an Education Travel Course in Finland and Sweden

Conrad, D. & Stone, C. (2017). Preparing Today to Empower Future Leaders: Pre-service teachers experiences selecting & evaluating childrens literature for quality and use in PreK-6th grade integrated literacy/science instruction. The Language and Literacy Spectrum (NYSRA Journal).

NYSRA Conference Presenter, November 2016, Session: Collaboration: Research and Practice in an Integrated Literacy Course

Disciplined Inquiry Faculty Seminar Presenter, April 2016, Session: Reflections on a Ten-Year Self-Study of Research and Practice in an Integrated Literacy Course

Conrad, D. & Stone, C. (2015). Connecting the Dots in Preservice Teacher Education: Focusing on Literacy Instructional Strategies to Prepare Teacher Candidates for Curriculum and Certification Challenges. The Delta Kappa Gamma Bulletin: International Journal for Professional Educators, 81(4), 41-47.

NYSRA Conference Presenter, October 2013, Poster Session: Choosing the Best Texts to Reach All Students

NYSRA Conference Presenter, October 2012, Session: Ready! Set! Teach! Making Sense of the Common Core in Preservice Education

NYSRA Conference Presenter, April 2011, Workshop: Pay It Forward- A Budget Conscious Way to Support Host Schools

ILA Annual Convention Presenter, May 2009, Workshop: Talking About Texts: Evaluating Childrens Literature to Engage Scientific Inquiry in the Elementary Classroom

NYSRA Conference Presenter, March 2009, Workshop: Jumping In: Exploring Childrens Literature to Teach Scientific Inquiry