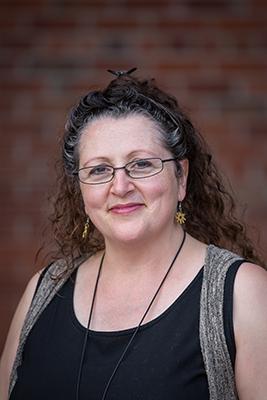 ---
I was thrilled to join the SUNY Potsdam Sociology Department in 2000 after earning my BA at SUNY Oswego (where I studied sociology and women's studies)and my PhD in Sociology at the University at Albany. I especially enjoy interdisciplinary studies and am pleased to teach courses that also serve the following programs: Women's and Gender Studies, Environmental Studies,and Criminal Justice.
As a graduate student I focused my studies on gender, family, and social movements (especially the women's, environmental, and civil rights movements). My interests in these topics intersected in my research on intentional communities and my dissertation project was a four-year ethnographic study of the cohousing communities movement.
My real passion for sociology is realized in the classroom. I love to help students develop their "sociological imagination" and my teaching practices have led to my interest in experiential education and service-learning. I currently serve on the editorial board of the journal Teaching Sociology.
Beyond the campus I am part of a long tradition of applying sociology to community issues. My teaching on hunger, poverty, and inequality led to my involvement with the local non-profit organization GardenShare, where I serve on the board of directors and work to advance our mission of community food security and sustainable agriculture.