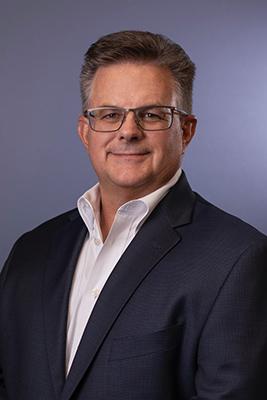 David K Via
Visiting Assistant Professor: Music Business
---
David Via has 35 years of sales and marketing experience in the music products industry. He has conducted business in over 35 countries around the world.

Since 2017 Via has been Vice President of Marketing at Zoom North America. Previously he served as Vice President of International Business Development at D'Addario & Company, where he was responsible for expanding D'Addario business in emerging markets such as Africa, Middle East, India, Southeast Asia and China, including the executive management responsibility for D'Addario China. From 2006 - 2015 Via was the Vice President of Sales at D'Addario.

Prior to joining D'Addario, Via was the Senior Vice President of Sports & Music for SKB Cases, and also served as Vice President of Sales & Marketing at SABIAN Ltd. He started his music products career working for the multi-national Yamaha Corporation in the areas of artist relations, district sales, and product management and marketing. Before joining Yamaha, Via was the manager of the Percussive Arts Society.

In addition to his business accomplishments, Via is a sought after speaker at conventions, conferences, and universities in the United States and abroad. He was the Inaugural Executive in Residence at the Crane Music Business Institute at SUNY Potsdam and was guest lecturer at The Chinese University of Hong Kong, Shenzhen Center for Innovation, Design, and Entrepreneurship. Additionally, he served as Guest Lecturer and Entrepreneurship Advisor at the Manhattan School of Music, Center for Music Entrepreneurship.

Via holds a Bachelor of Science in Music Business from Millikin University, a Master of Music in Percussion from Northwestern University, and an MBA Degree from the Olin School of Business at Babson College. Via is currently on the NAMM Board of Directors.