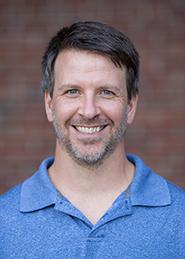 ---
Joshua is a new faculty member in The Department of Theatre and Dance at SUNY Potsdam. He teaches courses in Arts Management and Theatre, the former of which he is helping to spearhead a new program for at the college. He moves to the North Country from Maine where he taught at Bates College and worked as Executive Director of a local arts agency there.
He began his career in New York City where he worked for fifteen years as an arts administrator, educator and artist. As founding director of education at Peoples Theatre Project in Washington Heights, NYC, he brought project based initiatives in multiple artistic disciplines to schools, community centers, and the public, serving predominantly low income and immigrant communities. As a teaching artist and professional development facilitator for Lincoln Center Institute and The Dreamyard Project, he trained teachers and taught students at a diverse array of colleges and public schools.
As a theatre artist, he has worked Off-Broadway, regionally and in independent film. He is a founding member of Connecticut Free Shakespeare, where he worked for five seasons, and is a proud member of Actors Equity Association. As a playwright, his first full length play, The Lords of Wye (based on the narrative autobiographies of Frederick Douglass) piece underwent a workshop and public reading with Peoples Theatre Project in the Audubon Ballroom at the Malcolm X and Betty Shabazz Cultural Center in New York City in May 2011 and read as part The Classical Theatre of Harlems Playwrights Playground in 2016.
He holds an MFA in Classical Acting from The Shakespeare Theatre Companys Academy for Classical Acting, and bachelors degrees in English and Theatre from The State University of New York at Buffalo.