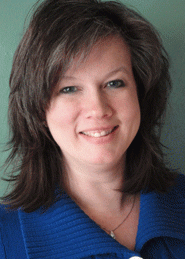 ---
Tracy S. Wanamaker, MT-BC is a Visiting Instructor at the Crane School of Music where she coordinates the Music in Special Education Program. Ms. Wanamaker received a Bachelor of Music in Music Therapy from Shenandoah University in Winchester, VA and a Masters of Science in Special Education from SUNY Potsdam.
Ms. Wanamaker is a board-certified music therapist with over 20 years of experience working in a wide range of clinical areas including special education, adults with developmental disabilities and dementia care settings. In addition to her duties at Crane, she maintains a private practice in Northern New York, providing both individual and group music therapy sessions.
Active as a guest music therapy supervisor for the Jamaican Field Service Project, Ms. Wanamaker has supervised music therapy students from across the United States in providing music therapy services in Schools of Hope and infirmaries in multiple locations around Jamaica.
Ms. Wanamaker is active as a consultant and clinician for professionals, teachers and parents across the United States, and has presented her research at many local, state, and national conferences including the American Music Therapy Association National Conference, and the Mid-Atlantic AMTA Regional Conference.