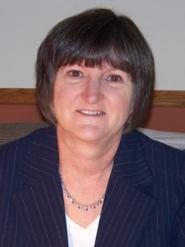 ---
I am currently working as the Program Director for the Rebecca V. Sheard Literacy Center, overseeing the programs offered by the Center to support the education of our SUNY Potsdam students along with students and teachers from area schools. These programs include: Federal Work Study for the Center, America Reads, BEARS Club, The Write Spot, PSI Jr., Pirate Math, Thomas O'Shaughnessy Assistive Technology Center, From Page to Stage, the Annual Early Childhood Spring Fling and the Math and Science Center.

Coursework includes literacy, education and special education courses for both undergraduate and graduate level students.

Degree:
BA, SUNY Geneseo
MST, SUNY Geneseo

Publications: Wells, Cindy. (2013). A summer camp for young readers: SUNY Potsdam makes It happen. Reading Today 30(5),12.

Presentation: Making vocabulary meaningful and memorable. International Reading Association Conference, 2015.

Presentation: Fostering literacy leadership. New York State Reading Association Leadership Conference, 2017.

Communications Chair, New York State Reading Association

New York State Reading Scene Editor

President of the North Country Reading Council