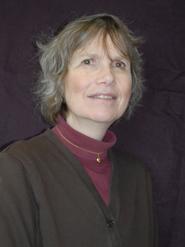 Patricia E. Whelehan
---
Ph.D. 1979, SUNY Albany
Courses taught:
ANTP 150 Human Sexuality 1
ANTC 322 CX Aspects of Mental Health
ANTC 321 XC Aspects of Womens Health
ANTC 345 Medical Anthropology
ANTC 346 Human Sexuality 2
ANTC 411 Anthropology of AIDS
ANTC 412 Seminar in Womens Sexuality
ANTH 480 Senior Seminar/Practicum
ANTH 393 Professionalism in Anthropology
Research Interests: Women's health and sexuality, human sexuality, HIV/AIDS prevention, safer sex, women and HIV/AIDS
Selected Publications and Activities:
2010a The Encyclopedia of Human Sexuality. Wiley-Blackwell Press. In preparation.
2010b Review of The Modern Period: Menstruation in Twentieth Century America by Lara Freidenfelds. American Anthropologist. 112(1)(March 2010). pgs. 160-161.
2009a The Anthropology of AIDS: A Global Perspective. Florida: University Press of Florida.
2009b Human Sexuality: Biological, Psychological and Cultural Perspectives (with Anne Bolin). Great Britain: Taylor-Francis/Routledge.