200 Years of Potsdam Pride!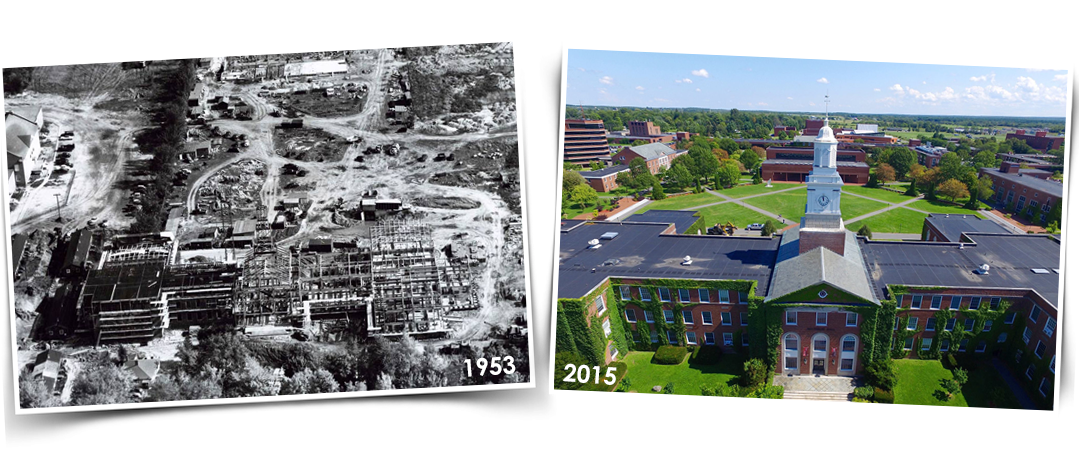 Founded in 1816 as the St. Lawrence Academy, the institution known today as The State University of New York at Potsdam is one of America's first 50 colleges. SUNY Potsdam is also the oldest institution in the SUNY system. From our humble beginnings in a one-room schoolhouse, the College has grown to become a leader in creativity, applied learning and educational excellence.
Fun facts:
SUNY Potsdam's Crane School of Music has made the largest piano order in Steinway & Sons history – twice! This happened in 1955 (with 125 pianos) and in 2007 (with 141 pianos).
SUNY Potsdam's Crane School of Music provided all of the music for the 1980 Winter Olympic Games in Lake Placid, N.Y.
Dr. Clarence Stephens received worldwide renown for the "Potsdam Miracle," in which he transformed SUNY Potsdam's mathematics department and dramatically increased the number of students studying math, many of whom went on to earn advanced degrees.
Norman Rockwell illustrated the cover of the Potsdam Normal Magazine, the alumni publication for his wife's alma mater, in 1919.
The Class of 1919 was SUNY Potsdam's first and only all-female class (because male students had been conscripted to serve in World War I and weren't back to finish classes and graduate).
Longtime Crane School of Music Dean Helen Hosmer led the first semester-long study abroad course in Europe ever to be hosted by a U.S. Normal School, in 1936.
Led by Coach Jerry Welsh, the Potsdam Bears Men's Basketball Team won the Division III National Championships twice—in 1981 and 1986.
The Crane Chorus performed at the unveiling of the refurbished Statue of Liberty in 1986, in a ceremony led by President Ronald Reagan.