High Peaks Information Center Staff
Adirondack Mountain Club
PO Box 867 Lake Placid, New York 12946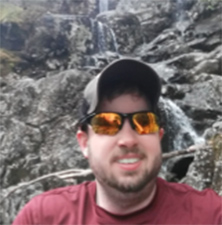 "I talked to many different people throughout the summer all of which came from different areas of the country as well as parts of Canada. Throughout the summer I was able to become quite familiar with the area and the various trail systems in the area. Most of the questions that I received in the information center were about different parts of the high peaks and being able to answer the questions accurately was an important aspect of the job. Another part of the experience that I enjoyed was being able to help visitors to plan trips into the backcountry. It was cool because based on previous experiences I was able to share which destinations were better than others as well as the correct routes that should be traveled to get the best experience possible."
Organization: Adirondack Mountain Club
The Adirondack Mountain Club (ADK) is a non profit organization that works to conserve the wild lands and waters of the New York State Forest Preserve while promoting responsible recreation by educating users about Leave No Trace principles. Other internship opportunities with ADK include: Summit Steward, Naturalist,Wilderness Trip Leader, and Trail Crew.
Website: http://www.adk.org
Contact: Michelle Minnoe (HPIC Manager) (518) 523-3441
About the Internship:
As a staff member at the ADK High Peaks Information Center you need to be familiar with the local laws and regulations set by the New York State Department of Environmental Conservation.Other mandates include being able to communicate effectively with visitors making them feel welcome and providing accurate information about the area. Staff also has to be passionate about the field of study and be enthused about protecting the area and enforcing local laws and regulations, which are implemented to conserve the wild lands of the Adirondacks.
Link to Job Description / Application - http://www.adk.org/page.php?pname=job-board#HPIC