Adirondack Watershed Steward
Adirondack Watershed Institute of Paul Smith's College
P.O. Box 265, Paul Smiths, NY 12970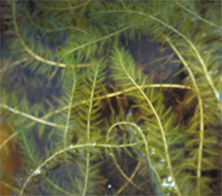 "As a watershed steward my primary duty was to protect lakes and reservoirs in and around the Adirondack Park from invasive species. This task was to be done not only by inspecting boats, but also by informing the public on what these invasive species were and how they affected the park's lakes. The central goal of the Adirondack Watershed Institute was to get the boating public to care about the issues relating to invasive and take action. We wanted to get the public involved and help protect the bodies of water that they loved. This summer a little over sixty watershed stewards were placed in and around the Adirondack Park at boat launches and boat inspection stations?and I worked at quite a few of them including Cranberry Lake and Higley Flow."
Organization: Adirondack Watershed Institute of Paul Smith's College
TheAdirondack Watershed Institute (AWI) conductswork broadly focused on conserving and protectingnatural resources in the Adirondack region, including invasive species management, water quality monitoring, recreational use studies, ecological studies, and educational programs.

Website: http://www.adkwatershed.org/
Contact: Kathleen Wiley (kwiley@paulsmiths.edu)
About the Internship:
Inworking for the Adirondack Watershed Institute, on a typical day I was working at a roadside boat wash station to check and wash boats clean of invasive species. Throughout this internship I also had the opportunity to inspect boats at boat launches as well as educate the public about the invasive species that are harming the Adirondack Lakes. This was a paid internship and I worked forty hours every week which included every weekend and then three weekdays.