National Forest Intern
Finger Lakes National Forest
Hector Ranger Station, 5218 State Route 414, Hector, NY 14841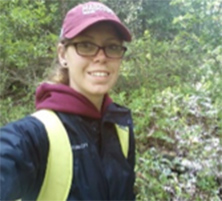 "This was by far the highlight of my summer. Working with my supervisor as well as other members of the forest was eye opening in the fact that I never really knew what I was getting into until my first day on the job. John Cody, a forest technician, led me through the station before we ventured off to tour the forest. I was given the opportunity to visit the research sites, prescribed burn area as well as sit in on budget meetings. In the future I plan to volunteer for Finger Lakes National Forest and pursue further education in wildfire suppression because of interest that was sparked by this internship. I would personally recommend anyone looking for more experience to work with a forest in your local area because the knowledge gained by even a few months with this agency is priceless."
Organization: Finger Lakes National Forest
This is one of the countries smallest National Forests, and is staffed by five dedicated USFS employees. Their mission is to sustain the health, diversity, and productivity of the nation's forests and grasslands to meet the needs of present and future generations. Finger Lakes National Forest is also unique in the fact that they deal with grazing and are in charge of the cattle coming on and off the pastures.
Website: http://www.fs.usda.gov/fingerlakes
Contact: You can always reach a very welcoming staff at (607) 564-4470
About the Internship:
My position was a self-created and unpaid. When I first contacted the forest they had no formal internships that they were able to offer me. Although after much persistence I was shadowed the staff and a typical day was being out in the field either in the orchard, trails or headquarters working on the maintenance of the forest. I was able to learn new management technics as well as help with larger grant projects to improve the forest for current and future visitors. There are no formal requirements for this position other than the willingness to learn new skills as well as being prepared to work out in the field for most of your day.