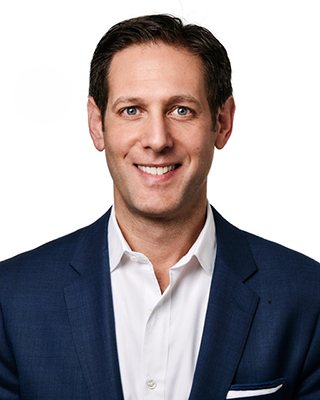 Avi Zimak '97 encountered profound shifts in the media landscape during the critical career period between his graduation from SUNY Potsdam and his acceptance of the post of chief revenue and strategy officer at The Arena Group, whose dozens of brands are household names ranging from Sports Illustrated to TheStreet to Parade. As Zimak worked his way up from roots in Yorktown Heights, NY, to oversight of some of the nation's top media brands, he encountered a world being reshaped by the rise of the internet, digital media, multimedia and social media—all representing practically limitless horizons for expression and a significant departure from the paper-based media of the past.
An educational foundation built at the northern gateway to the Adirondacks helped launch Zimak into leadership roles in publishing, advertising and ultimately oversight of revenue at storied media companies Conde Nast, Time, Hearst Magazine and New York Media, home to New York Magazine and such websites as Vulture and TheCut, where he was chief revenue officer and publisher in the three-year span leading up to New York Media's acquisition by Vox Media in December 2019.
"Have fun during these formative college years, as they will be some of the best years of your life. And take your education seriously.  It's like anything—the more you put into it, the more you get out of it." 
The Crane School of Music's renowned program first drew Zimak, a high school all-state saxophonist, although he quickly realized his aspirations lay in arenas away from the music arts. Instead, Zimak honed his accounting and business acumen, his sense of entrepreneurship and interpersonal communication skills in preparation for future roles he hadn't yet quite fathomed.
"Two professors that really had a profound impact on me during my time there were Professor of Business Administration Dr. Edwin Portugal and Communications Professor Dr. David Weber," Zimak remembers. "Dr. Portugal brought to Potsdam and oversaw the extracurricular business program Students in Free Enterprise, which arguably was one of the more valuable things I participated in during my four years at Potsdam. It provided an environment similar to business school for collaborating in small groups with like-minded students on creating, executing and presenting an actual business."
With dual Bachelor of Arts degrees in business economics and communications, Zimak found that media channels and delivery methods may change overnight, but storytelling and relationships remain the bedrock of great media— with innovation and tradition meeting in this amorphous and evolving landscape.
"Get involved early with the newer forms of media—social, CTV/OTT streaming video, Web 3.0—but have a foundational knowledge of what quality journalism and premium publishing is about," Avi advises current students. "At the end of the day, it all comes back to creating quality content, whether those are articles, video or other media—so content that comes from actual journalists, accredited publishing institutions or companies or in general, content that others want to consume and share."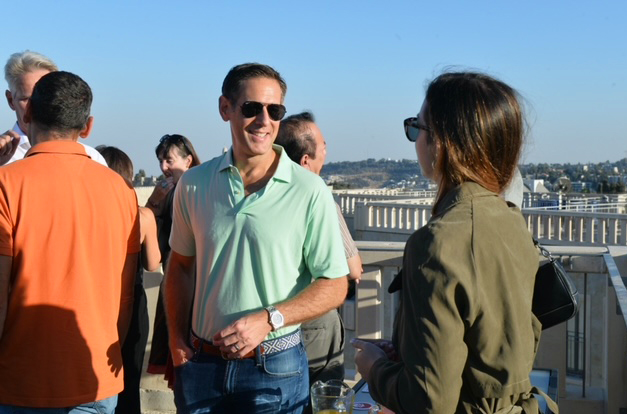 Zimak knew early in his career that he wanted to work directly with people rather than holding down a desk behind a computer screen all day. And because he found it impossible "to sit still for more than 5 minutes," a job that had him running around New York City to meet with and present to clients was perfect.
"I didn't start in media, but once I was introduced to it by a friend in the business, I was hooked," he says. "I entered one of the most well-respected training programs for advertising sales at the time at a company called Ziff Davis, where all of their recruits were Ivy League graduates. Even though I graduated from a small state school in upstate New York, they saw something in me and gave me a chance. I thrived in that program and haven't looked back since participating in it over 25 years ago."  
In 2015, Zimak made the jump from sales and management at prominent media companies to a head role at the digital startup Outbrain, a leading online content recommendation platform serving more than 200 billion recommendations per month to over 555 million unique visitors on top publisher sites. Outbrain allowed him to dive into the world of digital and work closely with some of the best and brightest minds in the industry around the world, from product to engineering and design teams—something he hadn't had the chance to do in previous companies.
Leaving pure play media for a startup and then coming back to digitally-focused media companies provided a tipping point in Zimak's career, giving him the breadth and momentum to reach New York Magazine and eventually The Arena Group—where his tech savvy combined with foundational communications and business skills gained at SUNY Potsdam continue to move him forward.
"Embrace this amazing opportunity in front of you," Zimak encourages Potsdam students. "Have fun during these formative college years, as they will be some of the best years of your life. And take your education seriously.  It's like anything—the more you put into it, the more you get out of it." 
Article by Bret Yager