"You really can only be you. So you may as well get started enjoying that… because no one is going to do it better than you. It's your responsibility and your privilege to share the world the way you see it."
This was one of many encouraging insights shared by Grammy award-winning musician Jacob Collier during a private Zoom call with students from The Crane School of Music on Wednesday, May 13. The English singer, composer and multi-instrumentalist talked with students for over an hour about the intricate beauty of music and the creative power of ideas.
This virtual workshop with Collier was made possible by the generosity of donors, namely through the Band Guest Artist Fund endowed by Colonel Thomas Palmatier '75, along with additional donor funding.
"I am very glad that we have been able to arrange for this session and hope that Jacob's unfailingly affirming and joyful approach to music-making will bring some much-needed positivity to all our lives as this semester ends," Crane School of Music Dean Michael Sitton (Hon. '20) shared in an email to students prior to the event.
Dean Sitton was the first to speak on the Zoom call, thanking Collier for his time and proudly introducing him to The Crane School of Music, represented by the smiling, expectant faces displayed within rectangles on Collier's screen.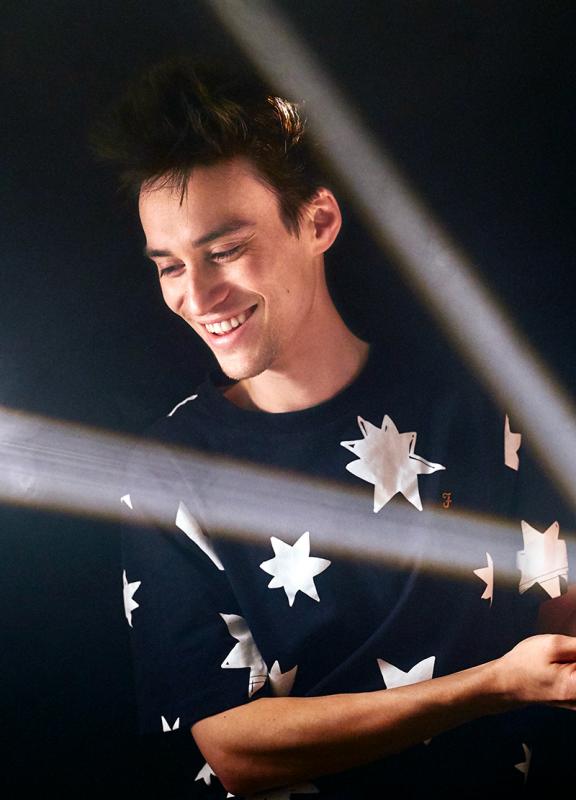 After welcoming everyone to the conversation, Collier encouraged attendees to take themselves off mute if they had a question and invited them to suggest any topic of conversation that interested them, from musical rhythms to how to do "press-ups." 
While some students bravely asked questions out loud, others simply shared their comments and praise for Collier in the chat, like Skye Hamilton-Carranza '20, who remarked, "I love your understanding of harmonic space."
The chat soon became a place for students to connect with each other, referencing inside jokes and trying to highlight their peers' compositions so that Collier might notice. The students' conversation represented the interconnected community that so many students and alumni have experienced at Crane.
It was because of his revere for the Crane community that Colonel Palmatier established the Band Guest Artist Fund. The former Commander and Conductor of The U.S. Army Field Band hoped to raise the national profile of The Crane School of Music and its band program by funding visits from renowned guest artists.
Past artists whose recent residencies and workshops at Crane were supported by the Band Guest Artist Fund include distinguished band conductor H. Robert Reynolds, bass clarinetist Henri Bok and composer Paolo Ugoletti. Collier's Zoom call, however, marked the first virtual workshop supported by the fund.  
Throughout the conversation, Collier switched between at least four cameras, allowing students to see his face, keyboard, computer screen or entire room, depending on the topic at hand. When discussing triads – which he described as "the building blocks of the universe" – Collier showed the students the computer software he uses to record and mix his music and create his signature sound. When demonstrating his approach to polyrhythm, he backed away from the camera so his stomps and claps were visible in the frame.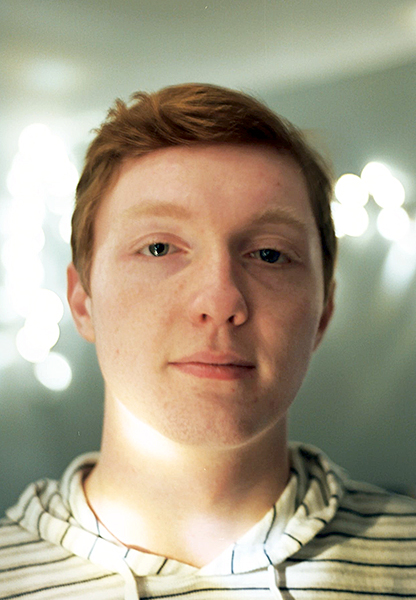 Near the end of the call, music education major Thomas Loomis '20 asked Collier if there was anything he wished he had more opportunities to discuss but wasn't frequently asked.
"In response to my question, Jacob spoke on how he has become arguably more enthralled by talking about life than music and the parallels between the two," Loomis shared.
Collier used Loomis's question as a starting point to discuss the value of creating and developing ideas.
"It's a fragile thing to have an idea come into your vision and figure out how to cultivate it," Collier explained. "It's like a child. When you have a child – maybe you're teaching children – it's a very interesting balance between you and the child because the child is both infinite and extremely fragile and vulnerable. The challenge is to try not to avoid the wrong, the outrageous, the crazy. When we tell children their idea is right or wrong, that makes it impossible for them to reach their potential. And I think the same is true when you have an idea."
Loomis posed his query with the understanding that Collier had already answered countless questions throughout his career as a musician. "I wanted to know something I hadn't before, but not something that's already been answered that I could discover elsewhere."
The future educator and vocalist greatly appreciated that Collier's response illustrated his personal philosophies and insights.
"His approach to talking about and experiencing music as a part of life is very relatable, making for a nice reminder that we all experience and participate in music-making," Loomis said. "Jacob shows his enjoyment in making music his way, just as many of us show enjoyment in our own music-making. It is a testament to the accessibility of music and its ability to affect and impact all people."
After extending the conversation twenty minutes past the scheduled end, Collier told the students he was signing off for the night, the dark sky of London visible through the window behind him. As he prepared to leave, The Crane School of Music bid farewell to Collier with a chorus of "thank you"s, making sure he knew that his music and insights had made a profound impact on a community of dedicated music students an ocean away. 
Article by Alexis Donnelly