Lunch with Dean Galbraith, School of Arts & Sciences
October 18, 2021 12:00 PM to 01:30 PM
Virtual (Zoom)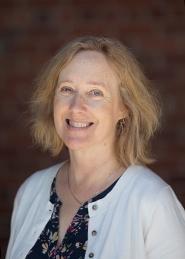 SUNY Potsdam alumni and friends are invited to a virtual lunch with the Dean of the School of Arts and Sciences, Dr. Gretchen Galbraith, as the first session of the new Lunch with the Deans alumni event series.
Dr. Galbraith looks forward to sharing an update on the School, as well as answering your questions. Whether you're in the office or at home, we hope you use this time to take a break, grab some yummy snacks and connect with your alma mater.
Register to receive Zoom information!
Other Lunch with the Deans events:
(Please note, to attend the other events, you must register for them individually)