American Association of State Colleges and Universities Welcomes SUNY Potsdam Faculty Member Dr. Claudia J. Ford to Millennium Leadership Initiative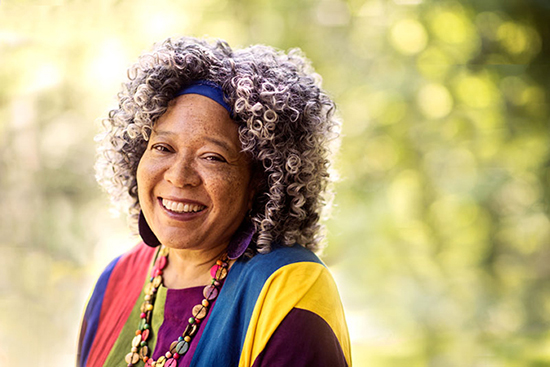 SUNY Potsdam Interim Chief Diversity Officer Dr. Claudia J. Ford has been named to the 2021 Millennium Leadership Initiative, a premier leadership development program of the American Association of State Colleges and Universities (AASCU). The SUNY Potsdam faculty member was one of only 32 administrators from across the country to be chosen for the prestigious program. 
The Millennium Leadership Initiative provides individuals traditionally underrepresented in the highest ranks of postsecondary education with the opportunity to develop skills, gain a philosophical overview, and build the network and knowledge needed to advance to the presidency. 
"I have been fortunate to have the experience of program management roles and responsibilities in both my academic and non-academic careers. I have a graduate business degree, as from early in my professional life I was attracted to learning and practicing the skills of management, administration and leadership. I feel confident as an educator, having spent more than two decades in the classroom; however, I am sensitive to the fact that you cannot simply 'take the best teacher and install them at the principal's desk,'" Ford said. "The president's office skills of administration, planning, fiscal accountability, transformational human resource management, and media relations are learned skills, requiring equal amounts of innate aptitude, skilled guidance, and mentored practice. I am aware that the best way to learn the skills that ensure institutional innovation and transformational best practice are through targeted training and mentorship." 
Ford has had a career in international development and women's health spanning four decades and all continents. Beginning in September 2021, following a year of service leading SUNY Potsdam's Division of Diversity, Equity and Inclusion, she will return to the Department of Environmental Studies as professor and chair. Ford serves on the boards of the Soul Fire Farm Institute, and The Black Farmer Fund, with both organizations committed to supporting Black farmers, and ending racism and injustice in the food system. She has a Bachelor of Arts degree in biology from Columbia University, a Master of Fine Arts degree in creative nonfiction writing from Vermont College of Fine Arts, a Master of Business Administration degree in health administration from Antioch University, and Ph.D. in environmental studies, also from Antioch University. She was recognized by SUNY System Administration as an inaugural PRODiG ("Promoting Recruitment, Opportunity, Diversity, Inclusion and Growth") Fellow. 
Since MLI's inception 22 years ago, 662 protégés have graduated from the program. One-fifth of MLI graduates have become a president or chancellor, and more than one-third have advanced significantly to other leadership positions within higher education, including at the state level. 
A member of the AASCU Board of Directors, SUNY Potsdam President Dr. Kristin G. Esterberg nominated Ford for the Millennium Leadership Initiative, having recognized her leadership skills and vision firsthand over the past year.  
"We at SUNY Potsdam have been fortunate to welcome Dr. Claudia J. Ford to our faculty and to our leadership ranks, at a critical juncture for public higher education and for our nation. Her dedication to serving students and advocacy for equity, justice, and inclusion speaks volumes and has resonated strongly. As a colleague, I have appreciated working closely with Dr. Ford and know that she will prove to be a committed leader and strong champion for the promise of higher education to uplift lives and communities," Esterberg said. 
"I am attracted to the MLI program's vision, articulated by the founders as access, excellence and equity in higher education leadership for underrepresented professionals. I was thrilled to be accepted to this nationally respected program and I appreciate the opportunity to hone my skills so that I can bring my governance vision to ensuring that transformational higher education is attainable," Ford said. "Dr. Mary Sias, the MLI director, says, 'The job of a presidency is not one you can do by yourself, you have to be able to collaborate.' It appears that the foundation of the MLI program rests on the support of underrepresented professionals though excellent mentoring and collaboration. I find this opportunity to be very desirable at this point in my career and I am honored that President Esterberg nominated me to this prestigious program." 
In 2020, AASCU restructured MLI in response to the COVID-19 pandemic. The 2021 institute will also feature virtual programming—four meetings a month from March 17 to May 26. Additionally, it includes a tentative, in-person meeting in the fall. Protégés will also have a yearlong mentorship with an experienced president or chancellor and four months of professional coaching from a retired president or chancellor. 
View the full list of protégés here. 
About AASCU: 
The American Association of State Colleges and Universities (AASCU) is a Washington, D.C.-based higher education association of nearly 400 public colleges, universities, and systems whose members share a learning- and teaching-centered culture, a historic commitment to underserved student populations, and a dedication to research and creativity that advances their regions' economic progress and cultural development. These are institutions Delivering America's Promise. For more information, visit www.aascu.org. 
About SUNY Potsdam:  
Founded in 1816, The State University of New York at Potsdam is one of America's first 50 colleges—and the oldest institution within SUNY. Now in its third century, SUNY Potsdam is distinguished by a legacy of pioneering programs and educational excellence. The College currently enrolls approximately 3,600 undergraduate and graduate students. Home to the world-renowned Crane School of Music, SUNY Potsdam is known for its challenging liberal arts and sciences core, distinction in teacher training and culture of creativity. To learn more, visit www.potsdam.edu.