SUNY Potsdam Alumni Association Honors John Liquori '12 of Elmira, N.Y., with 2021 Rising Star Award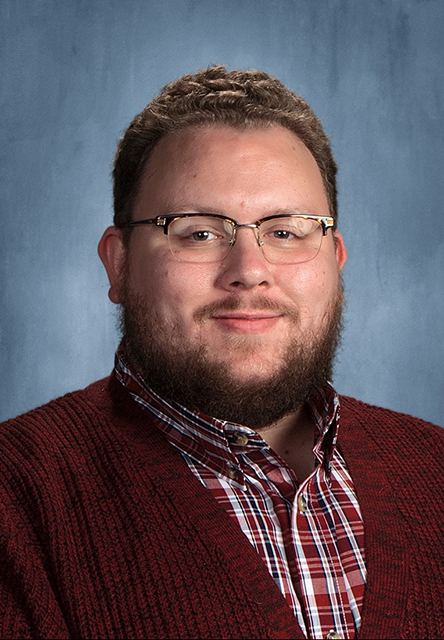 The SUNY Potsdam Alumni Association recently honored John Liquori '12 of Elmira, N.Y., with the 2021 Rising Star Award, during the College's Virtual Reunion.
The Rising Star Award is presented to alumni who have demonstrated outstanding professional achievement in the first decade following graduation. Liquori was recognized for his excellent work in his career thus far, and his inevitable future as a talented, compassionate educator.
About the recipient:
In his seven-year career, John Liquori '12 has already distinguished himself as a top-tier educator. 
In 2014, SUNY Potsdam's School of Education and Professional Studies awarded John with its Promising New Teacher Award. In subsequent years, he was also selected as Stanton-Weirsdale's Rookie Teacher of the Year and Marion County's Rookie Teacher of the Year.
John has since settled in as a teacher in the Horseheads Central School District in New York's Southern Tier. He has become a leader through his involvement in the community and by assisting colleagues with technology, which has been especially valuable during the COVID-19 pandemic in order to ensure they are offering the best remote education possible. 
John is a Google Certified Educator and a Microsoft Certified Innovative Educator. He is an advocate for technological advancement in the classroom and has collaborated with a North Country teacher to write an article on rural school districts embracing technology, which was published for the New York State School Board Association. 
In addition to his passion for technology, John loves teaching history in innovative ways to engage and inspire students. Each year, he assigns his students the task of creating, designing and executing a history exhibition, which is then put on display in a local museum. For John, the process is just as important as the product of this exercise, as the middle school students work together and encourage each other.
John's classroom is one where students feel welcomed, cared for and valued. One former student shared, "The thing I loved the most about Mr. Liquori was that he would always make all of us laugh, and he would do anything he needed to put us in a better mood when we were down. Having had anxiety since I was young, school has been hard for me. But, Mr. Liquori adjusted to what helped me succeed and he went above and beyond to help me handle situations that made me feel anxious." 
For more information about the SUNY Potsdam Alumni Association, visit www.potsdam.edu/alumni. 
About SUNY Potsdam:  
Founded in 1816, The State University of New York at Potsdam is one of America's first 50 colleges—and the oldest institution within SUNY. Now in its third century, SUNY Potsdam is distinguished by a legacy of pioneering programs and educational excellence. The College currently enrolls approximately 3,600 undergraduate and graduate students. Home to the world-renowned Crane School of Music, SUNY Potsdam is known for its challenging liberal arts and sciences core, distinction in teacher training and culture of creativity. To learn more, visit www.potsdam.edu.
---
Campus Announcements
General News