Longtime Supporter Kathy Brennan is Given Honorary Lifetime Membership in the SUNY Potsdam Alumni Association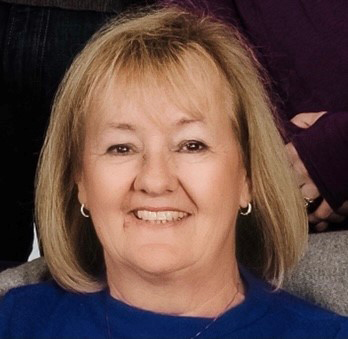 The SUNY Potsdam Alumni Association recently honored longtime supporter Kathy Brennan of Gainesville, Fla., with Honorary Lifetime Membership, during the College's Virtual Reunion. 
Honorary Lifetime Membership is presented to non-alums who have made exceptional contributions to the SUNY Potsdam Alumni Association and/or the College. Brennan was recognized for her continued investment in SUNY Potsdam and its students, as well as for leading a life and career that perfectly reflect the mission of the College. 
About the recipient: 
SUNY Plattsburgh alumna and lifelong educator Kathy Brennan (Hon. '75) holds an enduring love for SUNY Potsdam, the alma mater of her husband, Dr. Tony Brennan '75. 
The couple met during their freshman year of high school and married in 1974. When discussing the early years of their life together, Kathy is quick to share the role and impact SUNY Potsdam had on her and Tony, noting that she likely spent more time on Tony's campus than her own during their college years. Decades later, their hearts still swell when they visit the SUNY Potsdam campus, and Kathy has developed a special affinity for the SUNY Potsdam's Rebecca V. Sheard Literacy Center, which she and Tony have supported financially. 
Kathy's passion for literacy extends back to the library of children's books she curated while raising their three children, whom she and Tony see as their greatest achievement. When their youngest daughter started school, Kathy took classes to earn a teaching certificate from the State of Florida and entered the field of education. She started by teaching home economics; however, upon realizing that the students' lack of reading skills was inhibiting their success in other subjects, she became an advocate for literacy. 
During her 19 years of language arts education, Kathy served as both a high school English teacher and a reading coach—a role in which she taught other educators how to incorporate literacy into their lessons. Her favorite part of teaching is seeing the "a-ha" moment on students' faces when they truly understand something new. 
Kathy and Tony have ensured that students at SUNY Potsdam will experience such learning discoveries, through their gifts to the College. Together, they have generously contributed more than $120,000 through the Brennan STEM Equipment Fund for the purchase of scientific equipment at SUNY Potsdam, enabling the College's students and science programs to grow and excel. Kathy will now join her husband as an honorary member of the SUNY Potsdam Class of 1975. 
For more information about the SUNY Potsdam Alumni Association, visit www.potsdam.edu/alumni. 
About SUNY Potsdam:  
Founded in 1816, The State University of New York at Potsdam is one of America's first 50 colleges—and the oldest institution within SUNY. Now in its third century, SUNY Potsdam is distinguished by a legacy of pioneering programs and educational excellence. The College currently enrolls approximately 3,600 undergraduate and graduate students. Home to the world-renowned Crane School of Music, SUNY Potsdam is known for its challenging liberal arts and sciences core, distinction in teacher training and culture of creativity. To learn more, visit www.potsdam.edu.
---
Campus Announcements
General News