Potsdam College Foundation Announces New Board Members & Welcomes New Trustee
The Potsdam College Foundation Board of Trustees selected new leadership and welcomed a new member at its fall meeting. Trustees elected Amy Kellogg '99 of Albany, N.Y., as president, and Ron Fishbeck '80 of Aroda, Va., as vice president. The board also welcomed Marjorie Chiafery '69 of Andover, Mass., as its newest member. All three alumni will work together with their fellow board members to help the foundation foster giving in support of their alma mater. 
About the trustees: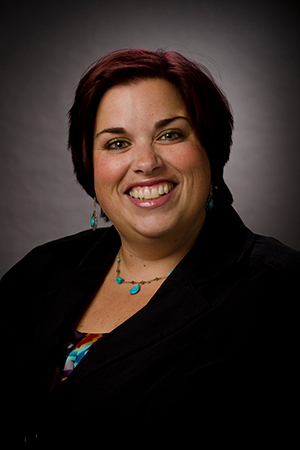 Foundation Board President Amy Kellogg '99 majored in economics and politics at SUNY Potsdam and graduated summa cum laude. As a student in the pre-law program, she was mentored by Dr. Richard Del Guidice, who helped her secure an internship in the New York State Assembly in her junior year and helped her prepare for law school. She attended Albany Law School, and after graduating cum laude in 2002, she began working at Harter Secrest & Emery LLP, also in Albany. 
Today, Kellogg is a lawyer and partner at the law firm of Harter Secrest & Emery LLP. Her law practice focuses on representing a variety of New York State professional associations, businesses and not-for-profits before New York State government, including the State Legislature, Governor's Office and various State agencies. She advises her clients on how best to navigate New York State government to achieve their desired results, and assists them in achieving their goals, by drafting legislation, arranging for bill introduction, navigating the legislative process, researching and monitoring pending legislation, and providing budget and financing advice and assistance for those with fiscal needs. She also advises clients regarding a myriad of government relations compliance issues, from ethics and gift laws, to procurement regulations, to campaign finance and election laws. 
Kellogg is the immediate past chair of the American Bar Association Business Law Section's Government Affairs Professionals Committee. She is a board member for the National Association of State Lobbyists, and a member of the American Bar Association's Standing Committee on Governmental Affairs.  
Kellogg is also a past president of the SUNY Potsdam Alumni Association Board of Trustees and Albany Law's National Alumni Association. As president of the SUNY Potsdam Alumni Association, Kellogg led the organization in a number of successful initiatives from 2014 to 2016, including the creation of a new Pay It Forward Scholarship. She also endowed a scholarship for student internships, and is in the process of creating a second endowment, designated for a student leadership award. Additionally, Kellogg is active with the College's Women, Gender and Leadership Program, regularly serving as a mentor and guest speaker.  
In honor of her ongoing service to her alma mater, she was presented with the SUNY Potsdam Alumni Association's Distinguished Service Award in 2016. She was also honored by Albany Law School in 2018, with its Donald D. DeAngelis '60 Excellence in Alumni Service Award. In recognition of her professional achievements, she has been selected for inclusion in the Upstate Super Lawyers Rising Stars list, from 2013 to 2017.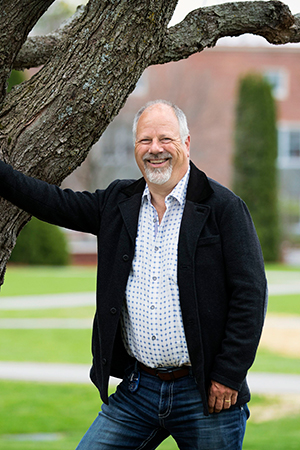 Foundation Board Vice President Ron Fishbeck '80 and his wife, Teresa Fishbeck (Hon. '19), are among the most generous donors to SUNY Potsdam, having given a total of well over $500,000 through two endowed scholarships. The couple met as students in 1979. After graduating with his computer science degree, Fishbeck and Teresa moved to the Northern Virginia area, where he began his career with Computer Sciences Corporation, working on anti-submarine warfare systems, combat control systems and satellite communication networks.  
In 1985, Fishbeck joined Presearch Inc. to develop a software engineering competency for the company. In 1986, the couple and their two young children relocated to Syracuse, N.Y. While in Syracuse, Teresa earned her degree in interior design at Onondaga Community College.  
In 1990, Fishbeck and a business partner established a computer services company called Systems Made Simple, headquartered in McLean, Va. As CEO of the $350 million company, Fishbeck and his executive management team were successful in helping the company achieve recognition in the Inc. 500/5000's List of Fastest Growing Privately Held Companies, beginning in 2009. The company repeated on the Inc. 500/5000 lists for five years running. The bulk of the company's contractual work was done in service to our nation's veterans through the U.S. Department of Veterans Affairs. 
Under Fishbeck's leadership, Systems Made Simple also was named to the Washington Fast 50 in 2010 and 2012; Top 100 Federal Contractors in 2009, 2010, 2011 and 2012; the U.S. Office of Management and Budget's ePioneer Award for Innovative Solutions in eGovernment, and NECCC's Cost Reduction and Cost Avoidance Award. 
In 2014, the Lockheed Martin Corporation acquired Systems Made Simple, which had become a leader in the healthcare information technology industry under Fishbeck's leadership. Now retired, Fishbeck is enjoying life with Teresa in Aroda, Va., and spending time with their two grown children, Jonathan and Nicole, and three grandchildren, who live nearby in the Virginia area.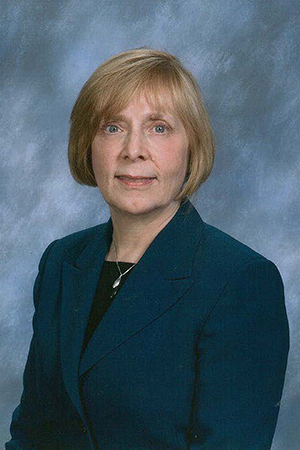 Trustee Marjorie Chiafery '69 retired in 2019, having had a career in education that spanned 50 years. Chiafery was a school administrator in the Merrimack, N.H., School District since 1978. During her 41-year tenure there, Chiafery served as an assistant principal at the elementary level, principal at the elementary and middle school levels, assistant superintendent for curriculum and instruction, and finally as superintendent of schools from 2001 to 2019. Prior to being an administrator, she was a teacher of grades K-3 in Fairport, N.Y., and Topsfield, Mass.  
Her professional commitments have included leadership roles on the boards of directors for the New England Association of School Superintendents, New England School Development Council, New Hampshire Public Risk Management Exchange, New Hampshire School Administrators Association, Southeastern Regional Education Center, and on the New Hampshire Technical Institute Education Advisory Board and New Hampshire Scholars Advisory Board. 
Chiafery has fulfilled her volunteer role as both a member and past president of the Rotary Club of Merrimack, N.H., and as a current trustee and secretary of the Rotary Club of Merrimack Scholarship Trust Fund. She is the former chair and current member of the governing board of New Hampshire Public Broadcasting and current vice chair of the Institute for New Hampshire Civics Education.  
During the time that Chiafery served as a system leader, she received three significant awards. She was the first recipient of the New Hampshire School Administrators Association Outstanding Service Award when she was an assistant superintendent. Chiafery was also named New Hampshire Superintendent of the Year in 2007, and was honored as one of 25 extraordinary women by the Nashua Telegraph newspaper in 2015.  
Chiafery resides in Andover, Mass., with her supportive husband. They celebrated an anniversary of 46 years in August 2020.  
About the Potsdam College Foundation: 
Established in 1968, the Potsdam College Foundation is a non-profit corporation dedicated to stewarding the continued growth of private giving in support of SUNY Potsdam. Its mission is to secure and manage private financial support and other gifts that build a sustainable future for SUNY Potsdam. To learn more, visit http://www.potsdam.edu/giving/pcf. 
About SUNY Potsdam:  
Founded in 1816, The State University of New York at Potsdam is one of America's first 50 colleges—and the oldest institution within SUNY. Now in its third century, SUNY Potsdam is distinguished by a legacy of pioneering programs and educational excellence. The College currently enrolls approximately 3,000 undergraduate and graduate students. Home to the world-renowned Crane School of Music, SUNY Potsdam is known for its challenging liberal arts and sciences core, distinction in teacher training and culture of creativity. To learn more, visit www.potsdam.edu.