Community Performance Series Kicks Off its 30th Season on Sept. 21 with Two Showtimes of 'Broadway's Next Hit Musical'
The Community Performance Series will celebrate its 30th anniversary with an exciting season of guest artists. For the 2019-20 series, CPS has packed its calendar with concerts that will deliver exciting Broadway vocals and improvisational comedy, jazz and percussion to North Country audiences.
The 2019-20 CPS Guest Artist Series season features:
The Fretless (co-presentation with Ives Park Concert Series):

Saturday, Sept. 14 at 6 p.m., in Ives Park, downtown Potsdam

"Broadway's Next Hit Musical" (Cania Visiting Artist):

Saturday, Sept. 21, at 3 p.m. and 7:30 p.m., Sara M. Snell Music Theatre at SUNY Potsdam's Crane School of Music.

Paul Jacobs (Ranlett Organ Recital):

Sunday, Oct. 6 at 3 p.m., Helen M. Hosmer Concert Hall, Crane School of Music

Percussions Claviers de Lyon with Hélène Tysman (McElheran Visiting Artist):

Tuesday, Oct. 8 at 7:30 p.m., Snell Theater

Hot Club of San Francisco (McElheran Visiting Artist):

Saturday, Nov. 16 at 7:30 p.m., Snell Theater

"The Rainbow Fish" (Mermaid Theatre of Nova Scotia):

Thursday, Jan. 30, 2020, at 6 p.m., Snell Theater

Broadway star Kelli O'Hara (Maresca Visiting Artist):

Saturday, May 2 at 7:30 p.m., Hosmer Hall
"We are very excited by this year's line-up and thrilled to be celebrating 30 years of great performances. In addition to our amazing 30th CPS Guest Artist Series season plans, we hope that people will enjoy something a bit new (and free!) as we co-present the folk group The Fretless with the Ives Park Concert Series on Sept. 14," said CPS Executive Director Jason L. Dominie.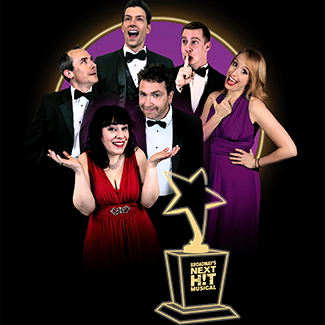 The 2019-20 CPS Guest Artist Series will officially begin with the Fifth Cania Visiting Artist performance, made possible thanks to the Cania Family Endowment. "Broadway's Next Hit Musical" will offer two performances on Saturday, Sept. 21, at 3 p.m. and 7:30 p.m., in the Sara M. Snell Music Theatre at SUNY Potsdam's Crane School of Music. "Broadway's Next Hit Musical" is an unscripted awards show, like the Tony Awards, but improvised. Audience members participate by providing fictitious song titles that are used by the cast to create "nominated songs" for the coveted Phony Award. The master improvisers create spontaneous scenes and songs filled with great dancing, catchy melodies and tons of laughter. The audience votes for its favorite song and watch as the cast put together a full-blown improvised musical—complete with memorable characters, witty dialogue and plot twists galore. The New York Times called the show "hilarious," while Time Out NY called it "a musical of, for, and by the people."
A very special 20th annual Ranlett Organ Recital will follow, on Sunday, Oct. 6 at 3 p.m. in the Helen M. Hosmer Concert Hall, also at The Crane School of Music. The recital will feature the internationally celebrated concert organist Paul Jacobs. Heralded as "one of the major musicians of our time" by the New Yorker and as "America's leading organ performer" by the Economist, the Jacobs combines a probing intellect and extraordinary technical mastery with an unusually large repertoire—both old and new. An eloquent champion of his instrument, he is known for his imaginative interpretations and charismatic stage presence. He has performed to great critical acclaim on five continents, and is the only organist ever to have won a GRAMMY Award—in 2011, for Messiaen's towering "Livre du Saint-Sacrément." No other organist has so frequently been invited as soloist to perform with prestigious orchestras, thus proving his stature as a pioneer in the movement for the revival of symphonic music featuring the organ. Jacobs' visit will include a free organ encounter the day before the concert, on Saturday, Oct. 5 at 3 p.m., also in Hosmer Hall.
CPS will welcome the percussion group Percussions Claviers de Lyon, along with pianist Hélène Tysman on Tuesday, Oct. 8 at 7:30 p.m. in Snell Theater as part of the of the 34th McElheran Visiting Artist Series. The group's program, "Ravel Transatlantique," looks back on the significant years surrounding composer Maurice Ravel's 1928 North American tour. The program will include a selection of Gershwin's famous "Rhapsody in Blue," as this 1928 tour was the first time Ravel was introduced to the young Gershwin, American culture and jazz. Tysman brilliantly performs the piano pieces, which alternate with bold versions for the percussion quintet. The sound of Ravel's piano meets with the sound of instruments historically coming from jazz music, like the vibraphone, in a chamber formation that was completely unheard of at the time.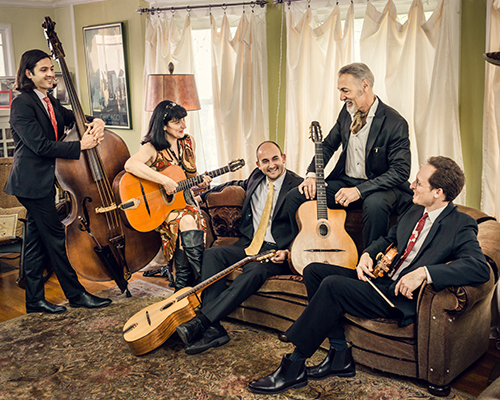 The Hot Club of San Francisco (HCSF) will perform on Saturday, Nov. 16 at 7:30 p.m. in Snell Theater as part of the 34th McElheran Visiting Artist Series. This ensemble of accomplished and versatile musicians celebrates the music of Django Reinhardt and Stephane Grappelli's pioneering Quintette du Hot Club de France, with style and panache. HCSF borrows the instrumentation of violin, bass, and guitars from the original Hot Club, while breathing new life into the music, with innovative arrangements of classic tunes and original compositions from the group's superb lead guitarist, Paul Mehling. The group never fails to surprise and delight, featuring the amazing violin of two-time GRAMMY Award-winner Evan Price, the velvet vocals of Isabelle Fontaine and a swinging rhythm section. To hear the ensemble live, or on any of its 14 albums, is to be carried back to the small, smoky jazz clubs of 1930s Paris, and the refined lounge of the famous Hotel Ritz. Often called gypsy jazz, the music of The Hot Club of San Francisco has entranced audiences around the globe for 30 years. Acoustic Guitar magazine has hailed the group's playing as "intricate, scorching and often brilliant." With frequent national and international tours—from Iceland to Lincoln Center and the Monterey Jazz Festival—HCSF keeps this historic music fresh and alive. For their Potsdam performance, America's longest running gypsy swing ensemble will focus its creative mojo on the music of The Beatles. "John, Paul, George & Django" explores the vast treasure trove of songs from the Fab Four's songbook. Founder Paul Mehling (the guiding spirit of the group) said he was first inspired to pick up a guitar following the Beatles' epic appearance on the Ed Sullivan Show. In appreciation, HCSF's program reimagines familiar tunes such as "All My Lovin,'" "The Fool On The Hill" and "Hey Jude," in the style of the legendary Django Reinhardt.
A family theatre performance of Mermaid Theatre of Nova Scotia's "The Rainbow Fish" will be presented on Thursday, Jan. 30 at 6 p.m. in Snell Theater. Marcus Pfister's "The Rainbow Fish" was the first picture book of its kind to appear on the market, taking best seller lists by storm when it was published in 1992. To date, more than 30 million copies of the various volumes have been sold worldwide. Now celebrating its 25th year of publication, "The Rainbow Fish" is undoubtedly one of the classic titles of children's literature. This stage adaptation by Mermaid Theatre of Nova Scotia incorporates innovative puppetry, striking scenic effects and evocative original music in order to bring Pfister's innovative literature to life for young audiences.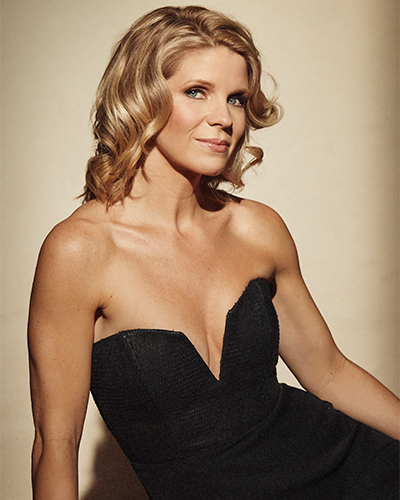 As the Third Maresca Visiting Artist, stage and screen star Kelli O'Hara will perform Broadway hits on Saturday, May 2 at 7:30 p.m. in Hosmer Hall. Over the course of her career, O'Hara has established herself as one of Broadway's greatest leading ladies. Her portrayal of Anna Leonowens in "The King and I" garnered her the 2015 Tony Award for Best Leading Actress in a Musical, along with GRAMMY, Drama League, Outer Critics and Oliver nominations. She reprised the role while making her West End debut last summer, as well as in limited engagements at Tokyo's Orb Theatre. O'Hara was awarded the Drama League's prestigious Distinguished Achievement in Musical Theatre Award in 2019. Other Broadway credits include "Kiss Me, Kate," "The Bridges of Madison County," "Nice Work If You Can Get It," "South Pacific," "The Pajama Game," "The Light in the Piazza," "Sweet Smell of Success," "Follies," "Dracula" and "Jekyll & Hyde." O'Hara also received an Emmy nomination for her portrayal of Katie Bonner in the hit web series, "The Accidental Wolf." Other film and television credits include the second season of Netflix's "13 Reasons Why," "All The Bright Places," "Peter Pan Live!," "Sex & The City 2," Martin Scorsese's "The Key to Reserva," Showtime's "Masters of Sex," CBS All Access' "The Good Fight," "Blue Bloods," "N3mbers," and the animated series "Car Talk." In 2015, she made her Metropolitan Opera debut in Lehár's "The Merry Widow," and returned as Despina in Mozart's "Così fan tutte." Her concerts have gained international acclaim, spanning from Carnegie Hall to Tokyo. O'Hara is a frequent performer on PBS's live telecasts and the Kennedy Center Honors. Her two GRAMMY-nominated solo albums are "Always" and "Wonder in the World."
Tickets are now on sale, and can be purchased by visiting the CPS Box Office, located in the lobby of SUNY Potsdam's Performing Arts Center, by calling (315) 267-2277 or by visiting https://www.cpspotsdam.org. Single tickets can also be purchased in-person at Brick & Mortar Music in downtown Potsdam.
A 25 percent discount is available exclusively through the CPS Box Office when purchasing tickets to three or more Guest Artist Series events. Regular ticket prices differ depending on the event and seat location. Student tickets cost as little as $5, and regular prices range from $10 to $60. Discounts are also available for senior citizens and SUNY Potsdam faculty/staff.
For more information regarding CPS's 30th anniversary season, visit https://www.cpspotsdam.org, or check out the CPS Facebook page, at https://www.facebook.com/cpspotsdam.
About Community Performance Series:
The Community Performance Series is a college-community partnership presenting distinctive and renowned performing artists and arts education opportunities in Northern New York. This rich mixture of programming links communities, classrooms and audiences of all ages and preserves access to the performing arts for future generations. For more information, visit www.cpspotsdam.org.
About SUNY Potsdam:
Founded in 1816, The State University of New York at Potsdam is one of America's first 50 colleges—and the oldest institution within SUNY. Now in its third century, SUNY Potsdam is distinguished by a legacy of pioneering programs and educational excellence. The College currently enrolls approximately 3,600 undergraduate and graduate students. Home to the world-renowned Crane School of Music, SUNY Potsdam is known for its challenging liberal arts and sciences core, distinction in teacher training and culture of creativity. To learn more, visit www.potsdam.edu.