The Julia E. Crane Alumni Association recently honored Diane Ercolini Havern '92 of Queensbury, N.Y., with the 2020 Helen M. Hosmer Excellence in Music Teaching Award, during the College's Virtual Reunion Week.
The Helen M. Hosmer Excellence in Music Teaching Award is presented each year to a Crane School of Music alumnus or alumna in public school music education who has demonstrated exemplary service in any of the areas of choral, instrumental or general music education. Havern was honored for her passion and dedication to her students, and to music education.
About the recipient: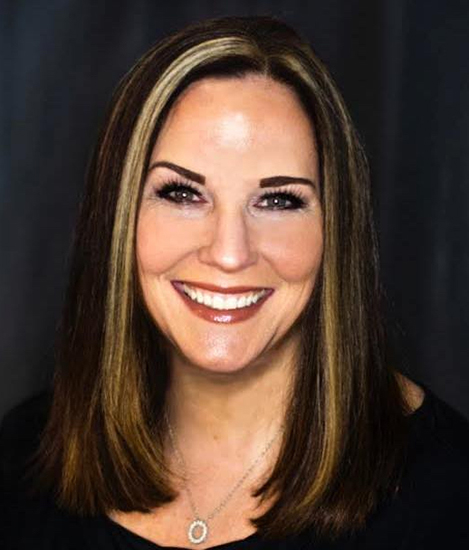 Described by her superintendent as "a rockstar," Diane Ercolini Havern '92 is the type of teacher who administrators hope every educator aspires to be.
Diane has taught music in the Hudson Falls School District for 27 years at every level, from elementary to middle and high school. The majority of students who join the choir in middle school stay with Diane through high school as well. Her students say that it is because of her passion for music and her ability to make choir fun and rewarding.
In addition to teaching, Diane serves as her district's music department head. She devotes a large portion of her time to preparing students for state-wide solo festivals, and her students have attended area all-state and all-county choral festivals, where they regularly earn high honors.
Diane has directed 22 stellar musicals for her district, and her productions and students participate in the Proctor's Musical Theatre Awards program with 30 other area school districts. In 2018, her students won best ensemble, best set and best musical. Last year, among other top awards, one of Diane's students won best actor, and he went on to participate in the National High School Musical Theatre Awards (the Jimmy's) in New York City. This student is only one among more than 20 who have chosen careers in music theatre with Diane's encouragement.
While such honors are indeed remarkable, they are even more so given the fact that Hudson Falls is in a socioeconomically depressed region. A former student who is now a colleague said, "Diane is a teacher who you will remember forever, not just for the lessons she taught but how she made you feel wanted, important and valued as a person." Another colleague said, "She has helped kids through their worst times, and she has celebrated with them their best times."
In addition to being a gifted teacher, Diane is also a talented pianist. According to a former student who is now a member of the Arkansas Symphony Orchestra, Diane's "strengths as a conductor come from her attention to beauty and clarity as a fine pianist."
About The Crane School of Music:
Founded in 1886, SUNY Potsdam's Crane School of Music has a long legacy of excellence in music education and performance. Life at Crane includes an incredible array of more than 300 recitals, lectures and concerts presented by faculty, students and guests each year. The Crane School of Music is the State University of New York's only All-Steinway institution. For more information, please visit www.potsdam.edu/crane.
---
General News
Arts & Culture