SUNY Potsdam's Crane School of Music Features Faculty Artists in Three Upcoming Recitals
SUNY Potsdam's Crane School of Music will highlight its renowned faculty artists in three upcoming recitals and concerts.
Remarkable women of our past (& present)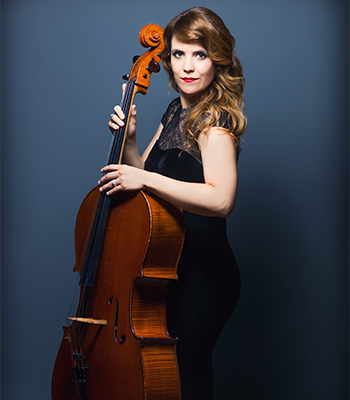 On Monday, Oct. 21, cellist Marie-Élaine Gagnon and pianist Julie Miller will present a concert titled "Nadia Boulanger and Jean Coulthard: Remarkable Women of Our Past," at 7:30 p.m., in the Sara M. Snell Music Theater. This performance is part of The Crane School of Music's yearlong celebration of women's contributions to music, in conjunction with the centennial of women's suffrage in America. The concert will open with Boulanger's "Trois Pièces pour Violencelle et Piano." Gagnon will then present a lecture presentation on the two composers. The duo will close the evening with Coulthard's "Sonata for Cello and Piano."

Saxophone recital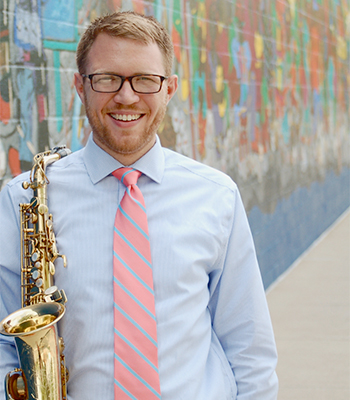 The following evening, saxophonist Casey Grev and pianist Yoojung Kim will present a varied program of works, on Tuesday, Oct. 22 at 7:30 p.m., also in Snell Theater. They will open the performance with Paul Creston's "Sonata, Op. 19," followed by an arrangement of Boulanger's "D'Un Matin de Printemps," and Emma O'Halloran's "Sum of its Parts." Following an intermission, Julianne Kirk Doyle (clarinet) will join for Roshanne Etezady's "Glint." Grev and Kim will present Fernande Decruck's "Sonate en Ut Dièze," ending the performance with a "vaudeville set" of works and arrangements by Rudy Wiedoeft.
Potsdam Brass Quintet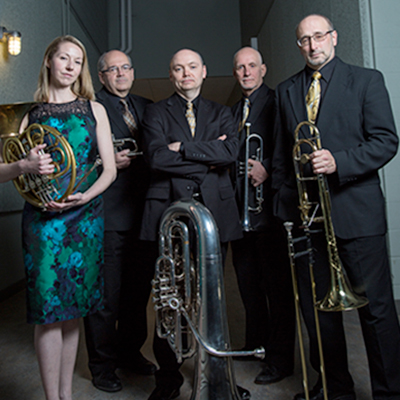 The Potsdam Brass Quintet will perform in concert on Sunday, Oct. 27 at 7:30 p.m., in the Helen M. Hosmer Concert Hall. The regular members of the Potsdam Brass Quintet, John Ellis and James Madeja (trumpet), Lauren Becker (horn) and Mark Hartman (trombone) will be joined by guest tubist William Sutton. The program features music spanning four centuries. Highlights include music from "The Art of the Fugue" by Johann Sebastian Bach, the "Suite from the Monteregian Hills" by Canadian composer Morley Calvert, and selections from "West Side Story" by Leonard Bernstein. Established in 1968, the Potsdam Brass Quintet is the brass quintet-in-residence at The Crane School of Music, and is one of the oldest professional brass quintets in the United States.

All of these concerts are free, and the public is invited to attend.
All of the performances will be broadcast live on the Crane School of Music YouTube channel at the concert time. To view the programs and see other upcoming streaming performances, visit www.potsdam.edu/academics/Crane/streaming.
About The Crane School of Music:
Founded in 1886, SUNY Potsdam's Crane School of Music has a long legacy of excellence in music education and performance. Life at Crane includes an incredible array of more than 300 recitals, lectures and concerts presented by faculty, students and guests each year. The Crane School of Music is the State University of New York's only All-Steinway institution. For more information, please visit www.potsdam.edu/crane.
---
General News
Arts & Culture