SUNY Potsdam's Crane School of Music Welcomes Guest Artists, Alumni & Students of All Ages for 2022 Single Reed Summit 
SUNY Potsdam's Crane School of Music is set to welcome guest artists, alumni educators and students for the 2022 Single Reed Summit on Friday and Saturday, Oct. 21 and 22. 
The Single Reed Summit will feature recitals, lectures, clinics, discussion panels and masterclasses for clarinet or saxophone students in middle school and older.  
The summit will include performances and masterclasses by guest artists Eric Abramovitz (clarinet) and Joseph Murphy (saxophone).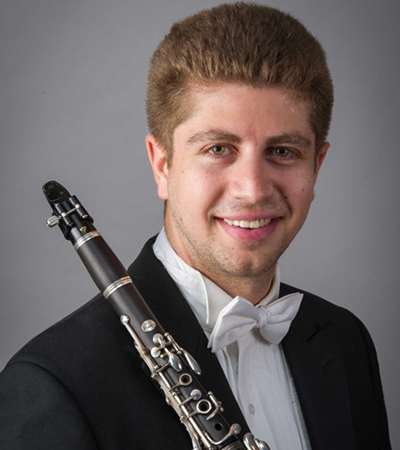 On Friday evening, the Crane Wind Ensemble concert, held in the Helen M. Hosmer Concert Hall at 7:30 p.m. on Oct. 21, will feature Crane single reed faculty as soloists, as well as guest artist Abramovitz on clarinet. The concert is free, and will stream live online at potsdam.edu/cranelive. 
On Saturday morning, Oct. 22, Crane students will work in open masterclasses, first with Abramovitz at 10 a.m., and then with Murphy at 11 a.m.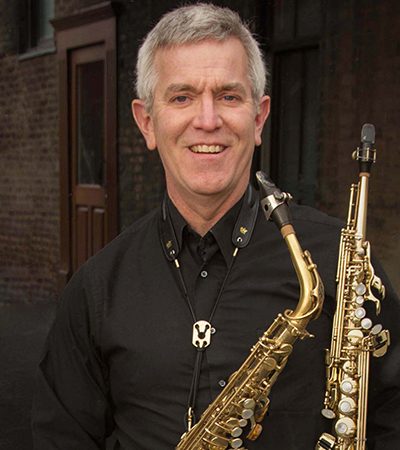 Events will continue throughout the day, including a Crane Alumni Recital at 2 p.m. in the Sara M. Snell Music Theater. The recital will feature Crane School of Music graduates Christine Coon Barron '90, Solomon Elyaho '20, Matthew Hess '09, Cameron Hewes '15, Matthew Levine '21, Brendan Meier '14, Jill Nelson Roberts '90, Edna Stroinski '20 and Joe Van Ullen '12. 
Edna Stroinski '20 will offer a presentation on the technical and aesthetic development of the clarinet in the 19th century in Wakefield Recital Hall at 3 p.m., immediately after performing in the alumni recital on a Joseph Pöschl clarinet dating to 1910. 
Participants can take in panel discussions on music education and music careers, featuring nine accomplished alumni from a diverse set of backgrounds. Saxocentric founder Matthew Hess '08 will offer an instrument repair presentation at 4 p.m. in Wakefield. 
The summit will wrap up with back-to-back guest artist performances, starting with a recital featuring Abramovitz, principal clarinetist of the Toronto Symphony Orchestra, at 6 p.m. in Snell Theater. He will be accompanied by Keilor Kastella on piano. Murphy, a professor emeritus of saxophone at Mansfield University, will perform at 7:30 p.m., also in Snell. 
All concerts are free and open to the public. The recitals will be broadcast live on the Crane School of Music YouTube channel at the concert time. To view the programs and see other upcoming streaming performances, visit www.potsdam.edu/cranelive. 
Registration for the Single Reed Summit workshops and masterclasses is free. To register, click here. Please note that any students under the age of 18 must be accompanied by a parent or teacher. 
The Single Reed Summit is sponsored in part by Buffet Crampon, DANSR/Vandoren, Conn Selmer and the Crane Student Association. 
About The Crane School of Music: 
Founded in 1886, SUNY Potsdam's Crane School of Music has a long legacy of excellence in music education and performance. Life at Crane includes an incredible array of more than 300 recitals, lectures and concerts presented by faculty, students and guests each year. The Crane School of Music is the State University of New York's only All-Steinway institution and was one of the first Yamaha Institutions of Excellence. For more information, please visit www.potsdam.edu/crane. 
---
General News
Arts & Culture