The Potsdam College Foundation Board of Trustees selected new leadership during a meeting at SUNY Potsdam this fall. Trustees elected Michael Galane '74 of El Dorado Hills, Calif., as president, and Amy Kellogg '99 of Albany, N.Y., as vice president.
About the Potsdam College Foundation Board President: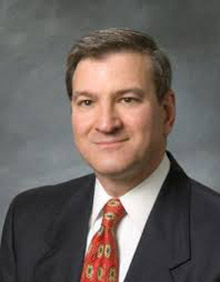 Michael Galane '74 earned his bachelor's degree in computer science at SUNY Potsdam, and went on to complete his Master of Science degree at the Rochester Institute of Technology. Galane retired a year ago as vice president of Americas technology services for Hewlett Packard Enterprise. His responsibilities included investment, compensation and overall design of the go-to-market structure for HP's indirect sales motion for distributors, resellers and system integrators. Galane currently serves as president of the board and interim executive director for Sacramento's Powerhouse Science Center, which is building its new $50 million riverfront campus.
 He began his career at Eastman Kodak, and held a number of executive positions at HP in both research and development and in consulting during his career there. In recognition of his professional accomplishments, Galane was the 2004 recipient of the Minerva Award from the SUNY Potsdam Alumni Association.
During his time at HP, Galane represented the company on the board of the Sacramento Metro Chamber of Commerce, as well as several educational, human services and arts organizations, including KidsFirst, the San Francisco Shakespeare Festival, Cupertino Community Services, DeAnza College and the Cupertino Division of the American Heart Association. He led three United Way Campaigns for HP's Cupertino campus, is a senior fellow of the American Leadership Forum and was a founding director of the Industrial Computing Society of the Instrument Society of America.
 On top of his professional accomplishments and service to his community, Galane is also a dedicated and generous supporter of his alma mater. He previously served as the vice president of the Potsdam College Foundation Board of Trustees, and was a founding member of the SUNY Potsdam Computer and Information Sciences Board of Advisers. Galane is also a generous contributor to SUNY Potsdam, and has been instrumental in securing significant computer equipment donations to the College from HP.
 In support of SUNY Potsdam, Galane served as the National Co-Chair for Take the Lead: The Campaign for Potsdam from 2013 to 2016. The Take the Lead Campaign exceeded all expectations—raising $33.5 million for scholarships, programs and unrestricted giving at the College, in time for the institution's bicentennial. In honor of his leadership, SUNY Potsdam awarded Galane the 2016 Roger B. Linden Distinguished Service Award, the College's highest honor.
 About the Potsdam College Foundation Board Vice President: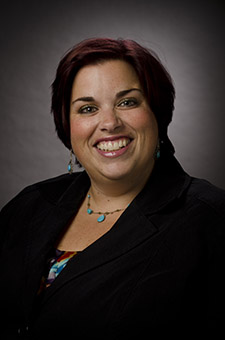 Amy Kellogg '99 majored in economics and politics at SUNY Potsdam and graduated summa cum laude. As a student in the pre-law program, she was  mentored by Dr. Richard Del Guidice, who helped her secure an internship in the New York State Assembly in her junior year and helped her prepare for law school. She attended Albany Law School, and after graduating cum laude in 2002, she began working at Harter Secrest & Emery LLP, also in Albany.
 Today, Kellogg is a lawyer and partner at the law firm of Harter Secrest & Emery LLP. Her law practice focuses on representing a variety of New York State professional associations, businesses and not-for-profits before New York State government, including the State Legislature, Governor's Office and various State agencies. She advises her clients on how best to navigate New York State government to achieve their desired results, and assists them in achieving their goals, by drafting legislation, arranging for bill introduction, navigating the legislative process, researching and monitoring pending legislation, and providing budget and financing advice and assistance for those with fiscal needs. She also advises clients regarding a myriad of government relations compliance issues, from ethics and gift laws, to procurement regulations, to campaign finance and election laws.
 Kellogg is the immediate past chair of the American Bar Association Business Law Section's Government Affairs Professionals Committee. She is a board member for the National Association of State Lobbyists, and a member of the American Bar Association's Standing Committee on Governmental Affairs.
 Kellogg is also a past present of the SUNY Potsdam Alumni Association Board of Trustees and Albany Law's National Alumni Association. As president of the SUNY Potsdam Alumni Association, Kellogg led the organization in a number of successful initiatives from 2014 to 2016, including the creation of a new Pay It Forward Scholarship. She also endowed a scholarship for student internships, and is in the process of creating a second endowment, designated for a student leadership award. Additionally, Kellogg is active with the College's Women, Gender and Leadership Program, regularly serving as a mentor and guest speaker.
 In honor of her ongoing service to her alma mater, she was presented with the SUNY Potsdam Alumni Association's Distinguished Service Award in 2016. She was also honored by Albany Law School in 2018, with its Donald D. DeAngelis '60 Excellence in Alumni Service Award. In honor of her achievements, she has been selected for inclusion in the Upstate Super Lawyers Rising Stars list, from 2013 to 2017.
 About the Potsdam College Foundation:
 Established in 1968, the Potsdam College Foundation is a non-profit corporation dedicated to stewarding the continued growth of private giving in support of SUNY Potsdam. Its mission is to ensure a quality future for the College and its people, by establishing endowments to support scholarships and programs to ensure campus needs are met. To learn more, visit www.potsdam.edu/giving/pcf.
 About SUNY Potsdam:
 Founded in 1816, The State University of New York at Potsdam is one of America's first 50 colleges—and the oldest institution within SUNY. Now in its third century, SUNY Potsdam is distinguished by a legacy of pioneering programs and educational excellence. The College currently enrolls approximately 3,600 undergraduate and graduate students. Home to the world-renowned Crane School of Music, SUNY Potsdam is known for its challenging liberal arts and sciences core, distinction in teacher training and culture of creativity. To learn more, visit www.potsdam.edu.