SUNY Potsdam Class Leaders Levi Edwards '20 & Savannah Legg '20 Recognized with 2020 Faculty Awards
Two outstanding SUNY Potsdam graduates have been recognized as the academic honorees for the Class of 2020, earning the 2020 Faculty Awards. The award recipients are chosen by Faculty Senate and are specially recognized during Commencement.
The SUNY Potsdam Faculty Award recognizes two students in the graduating class with the highest grade point averages. One recipient must have completed all of their degree requirements at SUNY Potsdam, and the other is a transfer student. As there were multiple graduates with nearly perfect GPAs this year, the Faculty Senate also considered each student's other academic achievements when choosing the recipients for this prestigious honor as well.
This year's recipients are Levi Edwards '20 and Savannah Legg '20.
About the academic honorees: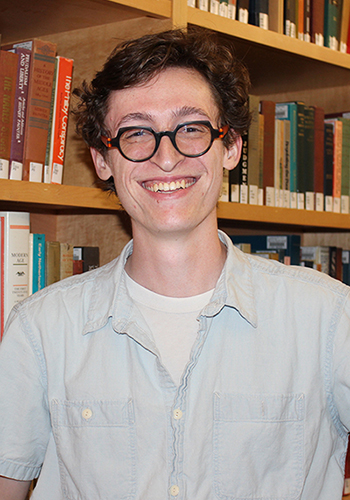 Levi Edwards '20 is originally from Tupper Lake, N.Y., and now resides in Canton, N.Y. He is graduating with his Bachelor of Arts degree in mathematics. Before transferring to SUNY Potsdam, he attended SUNY Canton, where he majored in electrical engineering technology. In his free time, he studies economics and postmodern literature, and plays strategy board games and conflict simulations. After graduation, he will be pursuing a Ph.D. in economics at the University of California, Irvine, specializing in public choice theory and the political economy of war.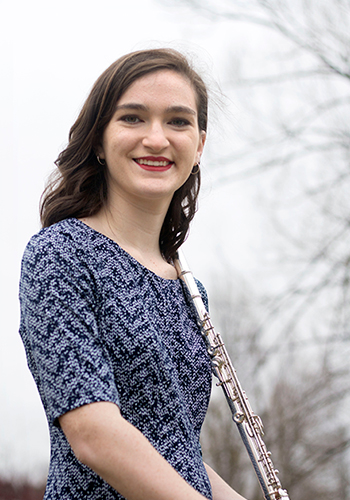 Savannah Legg '20 is originally from Middle Island, N.Y. She is graduating with her Bachelor of Music degree in music education and music performance, with a concentration in music in special education, as well as a Bachelor of Arts degree in psychology. An avid performer, she performs on flute and piccolo in Crane School of Music ensembles, as well as with the Sound Symphony Orchestra, Stony Brook Wind Ensemble, North Shore Community Band and Riverhead Community Band. This fall, she will be attending Nazareth College to pursue a master's degree in music therapy.
Both students will receive special recognition during SUNY Potsdam's virtual Commencement ceremony on Saturday, May 23, which is being held until an in-person celebration can take place. To learn more about Commencement at SUNY Potsdam, visit www.potsdam.edu/commencement.
About SUNY Potsdam:
Founded in 1816, The State University of New York at Potsdam is one of America's first 50 colleges—and the oldest institution within SUNY. Now in its third century, SUNY Potsdam is distinguished by a legacy of pioneering programs and educational excellence. The College currently enrolls approximately 3,600 undergraduate and graduate students. Home to the world-renowned Crane School of Music, SUNY Potsdam is known for its challenging liberal arts and sciences core, distinction in teacher training and culture of creativity. To learn more, visit www.potsdam.edu.