SUNY Potsdam Class Leaders Joni Cullen '21 & Tanner Wilson '21 Recognized with 2021 Faculty Awards 
Two outstanding SUNY Potsdam graduates have been recognized as the academic honorees for the Class of 2021, earning the 2021 Faculty Awards. The award recipients, Joni Cullen '21 and Tanner Wilson '21, were chosen by Faculty Senate and will be specially recognized during Commencement. 
The SUNY Potsdam Faculty Award recognizes two students in the graduating class with the highest grade point averages. One recipient must have completed all of their degree requirements at SUNY Potsdam, and the other is a transfer student.  
This year's recipients are Joni Cullen '21 and Tanner Wilson '21, and both are graduating with perfect 4.0 GPAs. The honorees are both future educators on the rise, with each having already accepted teaching positions.  
As there were multiple graduates with nearly perfect GPAs this year, the Faculty Senate also considered each student's other academic achievements when choosing the recipients for this prestigious honor as well. They receive a cash award and a certificate of recognition, and their names will be displayed on a plaque in the Lougheed Learning Commons. 
About the academic honorees: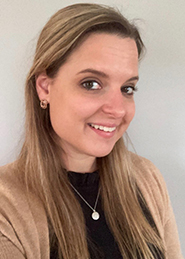 Joni Cullen '21 is from Theresa, N.Y., and transferred to SUNY Potsdam from Jefferson Community College. A graduate of Alexandria Bay Central School, she is now graduating summa cum laude with her Bachelor of Arts degree in childhood/early childhood education, with a specialization in social sciences and history. A commuter student, she balanced her coursework with long-term substitute teaching and was lauded by her professors for her enthusiasm, curiosity and engagement. She has accepted and started a fourth grade teaching position at Gouverneur Central School.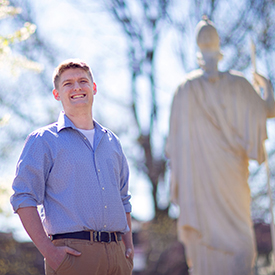 Tanner Wilson '21 is from Colton, N.Y., and is graduating summa cum laude and with distinction, earning both his Bachelor of Arts and a Master of Arts degree in mathematics and in middle/secondary mathematics education. In his free time, Wilson has been a member of the award-winning Potsdam Pitches a cappella group for the past three and a half years. He has accepted a math teaching position with the Minisink Valley Central School District, and is engaged to be married this summer. 
Both students will receive special recognition during SUNY Potsdam's Commencement ceremonies on Saturday, May 22. To learn more about Commencement at SUNY Potsdam, visit www.potsdam.edu/commencement. 
About SUNY Potsdam:  
Founded in 1816, The State University of New York at Potsdam is one of America's first 50 colleges—and the oldest institution within SUNY. Now in its third century, SUNY Potsdam is distinguished by a legacy of pioneering programs and educational excellence. The College currently enrolls approximately 3,600 undergraduate and graduate students. Home to the world-renowned Crane School of Music, SUNY Potsdam is known for its challenging liberal arts and sciences core, distinction in teacher training and culture of creativity. To learn more, visit www.potsdam.edu. 
---
Arts & Culture
General News