SUNY Potsdam Welcomes Visiting Speakers to Discuss the Importance of Diversity in Science, Technology, Engineering & Mathematics (STEM) Fields
SUNY Potsdam will host visiting scholars, students and faculty for a special Diversity in STEM Event on Oct. 4 and 5. The two-day event will promote diverse perspectives and discuss the importance of inclusivity in the fields of science, technology, engineering and mathematics (STEM).
The Diversity in STEM Event will open on Friday, Oct. 4 with a reception and student poster session from 6 to 7 p.m. in the Timerman Commons, located in Timerman Hall at SUNY Potsdam. Light appetizers and a cash bar will be available. Guests can also view the SUNY Potsdam Department of Geology's extensive rock, mineral and fossil collection, also housed in the Commons.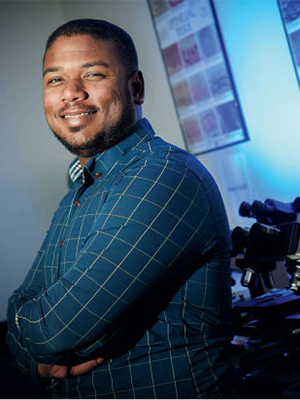 Immediately following, keynote speaker Dr. Andrew David, an assistant professor and director of first-year biology at Clarkson University, will lead a public talk, titled "Marine Invasive Species and the Elimination of Oceanographic Barriers: A New Challenge in Marine Biology," at 7 p.m. in Kellas Hall Room 106. Dr. David studies how biological invasions can alter population connectivity networks in marine environments, and has experience developing and publishing novel pedagogical approaches to appeal to a diverse student body.
On Saturday, Oct. 5, SUNY Potsdam will host "A Day of STEM," starting out with an opening ceremony at 9:30 a.m. in the Wagner Institute for Sustainability and Ecological Research, located in Stowell Hall. There will be a panel discussion from 10 to 11:30 a.m. in Stowell Hall Room 211, featuring visiting researchers.
In addition to Dr. David, the visiting researchers include: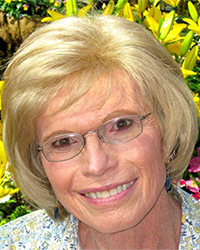 Dr. JamieAnn Meyers (Professor Emerita of Geology, Winona State University): Dr. Meyers writes about methods and techniques for teaching in the field and geology for the public. She is a queer transwoman who actively conducts education and advocacy for LGBTQ+ diversity and inclusion in higher education. Meyers will also present on using investigative teaching approaches for doing geology in the field, looking at programs in Minnesota and Montana.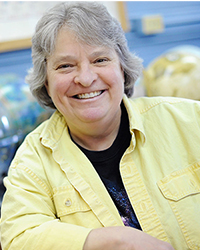 Dr. Aileen O'Donoghue (Priest Associate Professor of Physics, St. Lawrence University): Dr. O'Donoghue studies the galaxies of the Pisces-Perseus Supercluster. She has taken an active role in efforts to increase the number underrepresented groups in astronomy, with her research group, the Arecibo Legacy Fast ALFA Undergraduate Team. She will also present on the Arecibo Pisces-Perseus Supercluster Survey (APPSS).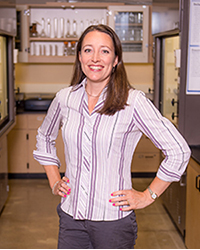 Dr. Adrienne Rygel (Associate Professor and Department Chair of Civil and Construction Technology, SUNY Canton): Dr. Rygel has expertise in water quality assessment, water and wastewater treatment, and soil and water remediation. She has taken an active role encouraging and recruiting women into engineering and helped establish a Society of Women Engineers affiliate group. Rygel will also present on the impact of nutrient and sediment runoff on the Little River watershed in Canton, N.Y.
From 11:30 a.m. to 5 p.m., there will be an array of hands-on activities and presentations, including a diversity in STEM art display, an augmented reality sandbox activity, Google Mars demonstration, animal room visits, tours of the geology museum and the new geoscience garden, and a sustainable agriculture demonstration in the WISER Greenhouse. Awards for the best student poster presentations will also be given.
The Diversity in STEM Event at SUNY Potsdam is free and open to the public. Students and faculty from the Associated Colleges of the St. Lawrence Valley have also been invited.
This event is sponsored by the SUNY Office of Diversity, Equity and Inclusion (ODEI) Explorations in Diversity and Academic Excellence Initiative, the WISER Center and the Alcoa Foundation.
About SUNY Potsdam:
Founded in 1816, The State University of New York at Potsdam is one of America's first 50 colleges—and the oldest institution within SUNY. Now in its third century, SUNY Potsdam is distinguished by a legacy of pioneering programs and educational excellence. The College currently enrolls approximately 3,600 undergraduate and graduate students. Home to the world-renowned Crane School of Music, SUNY Potsdam is known for its challenging liberal arts and sciences core, distinction in teacher training and culture of creativity. To learn more, visit www.potsdam.edu.