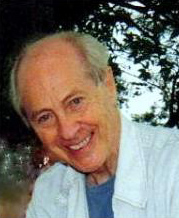 A powerful new play, "Prisoners of Hope," by J. Allen Fitz-Gerald will be presented at SUNY Potsdam's Performing Arts Center on Sunday, April 9 at 7 p.m. The staged reading will be followed by a panel discussion with the playwright, cast, Dr. Jay Pecora, Dr. Curt Stager (Paul Smiths College) and Ginger Storey-Welch (North Country 350 Alliance).
In "Prisoners of Hope," the climate conflict hits home when a wealthy family gets divided by a unique plan to prevent further climate change. In a power struggle with billions at stake, it's mother and son versus father and daughter.
This seriocomic play about a divided family puts a very human face on its subject. As the family's beach-front property is getting eroded by storms and the rising sea level, Aurora inspires her father to create a foundation that will fight to stop global warming, which drives their family into a more personal fight. The five characters from three generations include Aurie's adopted black son, who plays a key role in bringing the conflict to a cathartic resolution.
The title, "Prisoners of Hope," is inspired by Mary Robinson, Ireland's former President. When asked if she thinks we will be able to stop global warming, she said "I am a prisoner of hope."
Dr. Jay Pecora of SUNY Potsdam's Department of Theatre & Dance will be directing the full cast including:
Bruce Brownlee (community member) as Roger
Olivia Burlew (student) as Aurie
Quadeer Jones (student) as Nelson
Eric Jurmain (student) as Todd
Elaine Kuracina (community member) as Nan
Stage directions: Giordano Mancini (student)
The director of a recent performance wrote in her recommendation that the play "is entertaining, nuanced."
A sample of the play by award-winning author J. Allen Fitz-Gerald can be read at: www.newplayexchange.org/plays/16329/prisoners-hope 
This event is free and open to the public and is sponsored by SUNY Potsdam's Departments of Environmental Studies and Theatre & Dance and the North Country 350 Alliance.
Founded in 1816, The State University of New York at Potsdam is one of America's first 50 colleges—and the oldest institution within SUNY. Now in its third century, SUNY Potsdam is distinguished by a legacy of pioneering programs and educational excellence. The College currently enrolls approximately 4,000 undergraduate and graduate students. Home to the world-renowned Crane School of Music, SUNY Potsdam is known for its challenging liberal arts and sciences core, distinction in teacher training and culture of creativity. To learn more, visit www.potsdam.edu.