NPR Newscaster Korva Coleman to Speak to Journalism Students & Offer Public Talk at SUNY Potsdam
SUNY Potsdam will welcome National Public Radio newscaster Korva Coleman for an upcoming campus visit. The award-winning public broadcasting journalist will speak to journalism students and offer a free public talk at SUNY Potsdam on Oct. 10.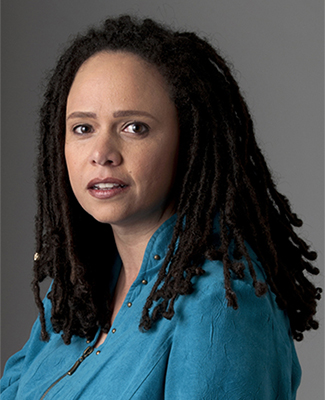 Coleman is set to speak to a media law class at SUNY Potsdam on Thursday, Oct. 10, and will offer a free public address at 7 p.m., in the Sara M. Snell Music Theater at The Crane School of Music.
Her visit coincides with the College's Days of Reflection, a program for the SUNY Potsdam campus community intended to spark conversation necessary for moving our world toward greater racial equity and justice.
Coleman's visit is being hosted in partnership with North Country Public Radio. In lieu of receiving an honorarium for her visit to the campus, Coleman has asked SUNY Potsdam to use those funds to set up a paid internship for a student of color at NCPR. Dr. Susan S. Novak, an associate professor of journalism and public relations, is organizing the campus visit and will advise the intern.
NCPR is set to present "An Evening with Korva Coleman" hosted by Todd Moe on Friday, Oct. 11 at 6 p.m., in the Eben Holden Center at St. Lawrence University, Canton. That event will include cocktails and dinner; tickets are $50. For more information, contact NCPR's Jessica Lawrence at jessica@ncpr.org.
Coleman's visit is sponsored by SUNY Potsdam's Department of English and Communication, the Joy (MacDonald) and Richard Dorf Applied Learning Endowment and Phi Kappa Phi.
About the guest speaker:
Korva Coleman is a newscaster for NPR. In this role, she is responsible for writing, producing and delivering national newscasts airing during NPR's newsmagazines, "All Things Considered," "Morning Edition" and "Weekend Edition." Occasionally, she serves as a substitute host for "Weekend All Things Considered" and "Weekend Edition."
Before joining NPR in 1990, Coleman was a staff reporter and copy editor for the Washington Afro-American newspaper. She produced and hosted "First Edition," an overnight news program at NPR's member station WAMU-FM in Washington, D.C. Early in her career, Coleman worked in commercial radio as news and public affairs directors at stations in Phoenix and Tucson, Ariz. Coleman's work has been recognized by the Arizona Associated Press Awards for best radio newscast, editorial and short feature. In 1983, she was nominated for Outstanding Young Woman of America.
Coleman earned a Bachelor of Arts degree from Howard University. She studied law at Georgetown University Law Center.
SUNY Potsdam's Department of English and Communication challenges its students to complete a core of courses that explore the varied ways people speak, write and read. The department offers Bachelor of Arts, Bachelor of Fine Arts and Master of Arts programs in literature, writing, professional writing, creative writing, speech communication and English and communication. For more information, visit www.potsdam.edu/academics/AAS/Engl.
About SUNY Potsdam:
Founded in 1816, The State University of New York at Potsdam is one of America's first 50 colleges—and the oldest institution within SUNY. Now in its third century, SUNY Potsdam is distinguished by a legacy of pioneering programs and educational excellence. The College currently enrolls approximately 3,600 undergraduate and graduate students. Home to the world-renowned Crane School of Music, SUNY Potsdam is known for its challenging liberal arts and sciences core, distinction in teacher training and culture of creativity. To learn more, visit www.potsdam.edu.