Crane School of Music Residency to Explore the Interplay of Power, Tradition & Diversity in Music Education from Feb. 24 to 27
SUNY Potsdam's Crane School of Music will host two of its own alumni during the Spring 2020 Joy Anthony Douglass '56 Visiting Master Teacher Program. This semester's program will focus on a critical examination of tradition and diversity, with a special emphasis on power and innovation. 
Dr. Melissa Natale-Abramo '97 and Dr. Joseph Michael Abramo '99 will be in residence at Crane from Monday, Feb. 24 to Thursday, Feb. 27. The alumni will work with undergraduate and graduate students, and participate in open forums during the four-day event.
Through classroom discussions and workshops, the program's major learning goal is to develop an awareness of how unequal power is reproduced and contested in educational institutions. Students, faculty and community participants will seek ways that music educators can take innovative approaches to classrooms where tradition can obstruct efforts to expand diversity. Session topics include ways to make schools of music more inviting to students of color, and strategies for teaching in special education classrooms.
Joseph Abramo will share his scholarship in a keynote address, titled "What is Diversity? What Does Diversity Mean in our K-12 /Higher Education Ecosystem?" on Tuesday, Feb. 25 at 6:30 p.m., in the Ralph Wakefield Recital Hall. The address will stream live on the Crane School of Music YouTube channel. To see these and other upcoming streaming events, visit www.potsdam.edu/academics/Crane/streaming.
The program is made possible through the Joy Anthony Douglass Visiting Master Teacher Fund, which was established by Joy Anthony Douglass '56 to honor the transformative experiences she had as a student during her time at Crane. The fund enables visiting master teachers to share their insights and expertise with Crane School of Music students and faculty as well as music educators from throughout the region.
All events are free and open to the public. For the full schedule of events and descriptions of all sessions, visit https://cranemusiceducation.wordpress.com.
About the speakers: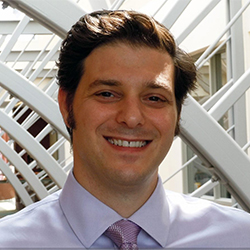 Dr. Joseph Michael Abramo '99 is an assistant professor of music education in the Neag School of Education at the University of Connecticut. Abramo's scholarship focuses on equity and diversity in music education, including work on race, gender, socioeconomic class, sexuality and (dis)ability. He is the co-author of "Music Teacher Evaluation: A Guide for Teachers in the U.S.," published by Oxford University Press. Abramo has published numerous articles in music education journals and presented at various international, national and regional conferences. Abramo holds degrees from SUNY Potsdam's Crane School of Music, Michigan State University and Teachers College, Columbia University.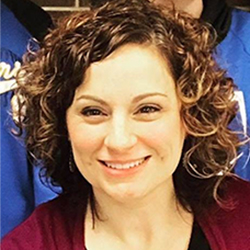 Dr. Melissa Natale-Abramo '97 is a music educator and department chairperson for the fine and practical arts at North Salem Middle/High School in North Salem, N.Y. Abramo holds degrees from Teachers College, Columbia University, Northwestern University and SUNY Potsdam's Crane School of Music. Her dissertation investigated the construction of instrumental music teacher identity from a post-structural perspective. Subsequent research has included investigations on the interactions of gender and curriculum, and professional development and curriculum reform. She has presented at various conferences including the American Educational Research Association, the International Society for the Philosophy of Music Education, and Establishing Identity: LGBT Issues and Music Education. She has been published in the Bulletin for the Council of Research in Music Education, and Diverse Methodologies in the Study of Music Teaching and Learning.
About The Crane School of Music:
Founded in 1886, SUNY Potsdam's Crane School of Music has a long legacy of excellence in music education and performance. Life at Crane includes an incredible array of more than 300 recitals, lectures and concerts presented by faculty, students and guests each year. The Crane School of Music is the State University of New York's only All-Steinway institution. For more information, please visit www.potsdam.edu/crane.
---
General News
Arts & Culture