SUNY Potsdam Presents Virtual Theatre Production of 'The Laramie Project: Ten Years Later,' from April 22 to 25  
SUNY Potsdam's Department of Theatre and Dance is proud to announce its spring mainstage production of "The Laramie Project: Ten Years Later," written by Moises Kaufman and the Tectonic Theatre Project.  
This virtual theatre production will run four times, with daily evening performances at 7:30 p.m. from Thursday, April 22 to Saturday, April 24, and a matinee at 2 p.m. on Sunday, April 25. The running time is approximately 1 hour, 30 minutes. There will be a talk back session immediately following the performance on Friday night featuring Dr. Anna Sorenson, an assistant professor of sociology and criminal justice studies, and on Saturday with a member of the Tectonic Theatre Project. Tickets are free, and you can reserve your spot on the Community Performance Series website.
The show centers around the death of Matthew Shepard, a young University of Wyoming student who was killed for being gay in Laramie, Wyo., in 1998. The New York City-based Tectonic Theatre Project went to the town in the aftermath of the murder, and did interviews with local residents about the effect of the incident. Over the next year, the company returned to Laramie six times and conducted more than 200 interviews. These texts became the basis for the play, "The Laramie Project."  
Ten years later, five members of Tectonic returned to Laramie to try to understand the long-term effect of the murder. They found a town wrestling with its legacy and its place in history. In addition to revisiting the folks whose words riveted us in the original play, this time around, the company also spoke with the two murderers, McKinney and Henderson, as well as Matthew's mother, Judy Shepard.  
"The Laramie Project: Ten Years Later," is a bold work which asks the question, "How does society write its own history?" The townspeople of Laramie reflect on the ongoing impact this horrific event has had on their community, and the national debate and advocacy around same sex marriage, LGBTQ+ rights, and hate crimes legislation. This includes ongoing and widespread rumors, and untruths that the motivation of the killers (Aaron McKinney and Russell Henderson) was something other than homophobia.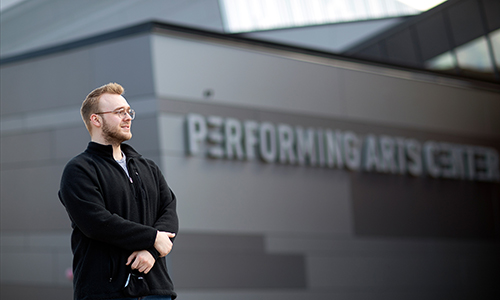 This play is presented virtually in its entirety, and consists of 13 cast members, 12 of whom are SUNY Potsdam students, along with Dr. Jay Pecora, associate professor in the Department of Theatre and Dance. The play is pre-recorded, with students performing from their own homes, and features original costumes, video, images and music.  
Set design is by Associate Professor Todd Canedy, with cinematography and editing by student Taner Dufault, costume design and execution by Associate Professor Janet Sussman and Costume Shop Manager Alexis Foster, sound design and original music by students Olivia Cole-Berry and Ned Greenough, and acting coaching by alumni Zoe Loveless. The piece is stage managed by student Maria Sarigiannidis and directed and faculty advised by Assistant Professor Joshua Vink. A special thank you to the Department of Theatre and Dance, Facilities Manager Tom Grabowski and Community Performance Series.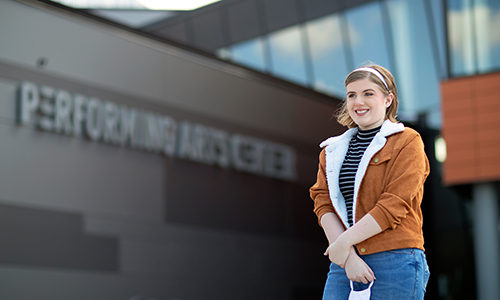 This production is presented by special arrangement with Dramatists Play Service, Inc., New York. 
The mission of SUNY Potsdam's Department of Theatre and Dance is to cultivate an innovative, experiential and multidisciplinary education within an inclusive community that prepares students for leadership and service in the arts as global citizens. From directing, choreographing, acting and dancing, to designing and technical work, theatre and dance are highly collaborative art forms at SUNY Potsdam. Students and professionals engage in creative problem solving, requiring the setting and meeting of long-term goals, and the analysis and understanding of movement and dramatic literature. For more information about SUNY Potsdam's Department of Theatre and Dance, including its Arts Management Program, visit www.potsdam.edu/Theatre&Dance.  
About SUNY Potsdam:  
Founded in 1816, The State University of New York at Potsdam is one of America's first 50 colleges—and the oldest institution within SUNY. Now in its third century, SUNY Potsdam is distinguished by a legacy of pioneering programs and educational excellence. The College currently enrolls approximately 3,600 undergraduate and graduate students. Home to the world-renowned Crane School of Music, SUNY Potsdam is known for its challenging liberal arts and sciences core, distinction in teacher training and culture of creativity. To learn more, visit www.potsdam.edu. 
---
Arts & Culture
General News