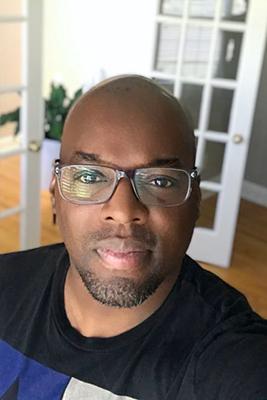 ---
I am a full time Assistant Professor of Technology in the Business Department here at the State University of New York at Potsdam. I hold a Doctor of Business Administration (Walden University in Minneapolis, MN) and a Master of Science (University of Liverpool, UK) in Information Systems Management. I also attended Harvard Business School where I completed Executive Education in Business Analytics and Big Data and the University of Guyana where I focused on Public Management. I have written and published several academic journals including a teaching case on the use of information and communication technology to support comprehensive disaster management in the Caribbean countries. I also hold several industry certifications including Microsoft Certified Solutions Associate (MCSA) and Certified Ethical Hacker (CEH). Before joining SUNY Potsdam, I led the information and communication technology (ICT) portfolios for two Caribbean inter-governmental and multilateral agencies (based in Barbados) within the last 10 ten years and made significant strides.

I have remained true to my teaching philosophy, part of which gives me the opportunity to share knowledge and life experiences that inspire lifelong curiosity, and challenges students to maximize their full learning potential. I have made substantial impact in this area with students. The foundation for my teaching approach is rooted in students answering three fundamental questions i.e. Who am I? Why am I here? and Where am I going? Exploring these three questions with students allows me to help them establish the "why." A strong "why" helps students keep their head in the game even when they felt like they can't go any further and it unleashes a fearless determination for them to win.

Apart from work, I spend my spare time enjoying the outdoors. I particularly enjoy spending time in the Caribbean Islands.

2020 recipient of the Thomas L. and Jane D. Russell Distance Education Faculty Excellence Award

Guyanese-born New York-based, Professor Seon Levius is a 'Special Person'