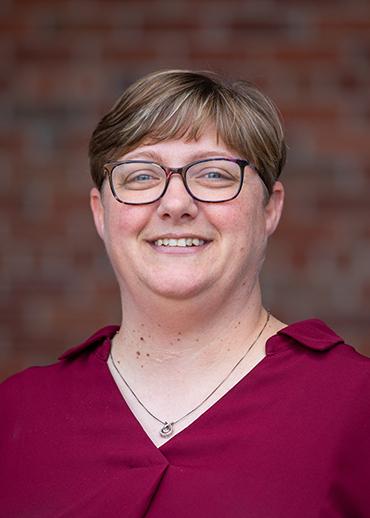 ---
My Professional Background
Hi! I am Amy Richardson. I am the Director of Counseling at SUNY Potsdam. I am a Licensed Mental Health Counselor and I received my Master's Degree from SUNY Plattsburgh in 2004. Over the past 17 years I have had a variety of experiences in the mental health field. I began my career as a Crisis Intervention Counselor and Rape Crisis Counselor at a local Crisis Center while working for AmeriCorps. From there I spent approximately 8 years at Clarkson University as the Assistant Director of Counseling and First Year Seminar Coordinator.
Recently, I have spent the past 3 years as the Mental Health Program Director at our local County Mental Health Clinic, and 4 years prior to that as a counselor there. I would describe my treatment approach as holistic, integrative and person centered. I believe therapy is a collaborative process where the therapist is someone to walk with you, side by side, to help explore and determine the best path to take. I feel that therapy should be tailored to the individual's needs and personal circumstances.
My experience has taught me that no problem is too big or too small to face when you have someone to face it together with. I have various experience in anxiety, depression, trauma/PTSD, relational issues, LGBTQ, as well as other areas. I am formally trained in Eye Movement Desensitization Reprocessing (EMDR).
Fun Facts
I enjoy watching and playing sports. I also enjoy hiking as we live very close to the Adirondack Mountains. I'm an avid roller coaster rider and love the terror and the thrill riding provides.