SUNY Potsdam Associate Professor Dr. Laura A. Brown Publishes 'School Gun Violence in YA Literature: Representing Environments, Motives & Impacts' 
SUNY Potsdam Associate Professor of Secondary Education Dr. Laura A. Brown has published a book, "School Gun Violence in YA Literature: Representing Environments, Motives, and Impacts," which was recently released by Lexington Books.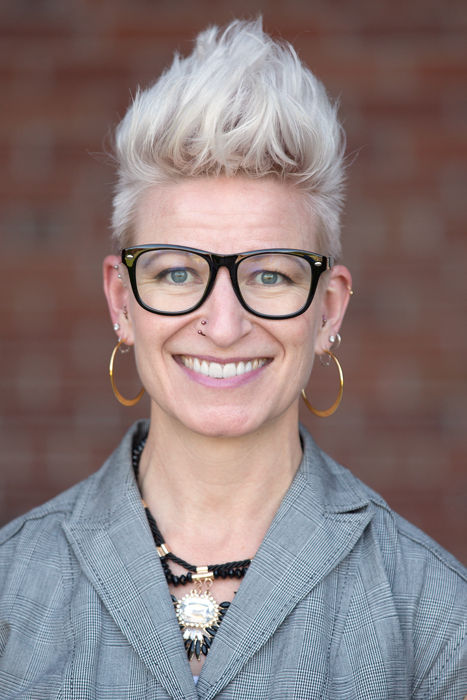 "I have been interested in young adult literature for a long time, as I was a high school English teacher, and I have taught a YA literature course at SUNY Potsdam for many years as well. I feel strongly that the reading and analysis of YA literature can provide opportunities for young people to gain a greater understanding of different cultures, backgrounds and experiences, and can also help promote empathy for others unlike themselves," Brown said. 
Her new book provides analyses of several YA texts about school shootings and uncovers how the authors represent such violence (and those who perpetrate it) while developing stories that effectively speak to their adolescent readers. Brown argues that the texts, while not easy to read, are important, as they problematize the ways we think about, approach and react to school shootings and the students who commit such acts. 
"Young adult literature tackles so many difficult topics, and school shootings is one that used to be avoided but is now being written about quite regularly. I was teaching high school English when Columbine occurred, so it's a topic that is close to me, and while I have read a lot about school shootings in newspapers, etc., I wanted to see how YA authors were handling the topic for adolescent readers. Thus began my research!" Brown said. "I initially gave a presentation at a conference several years ago, and it was there that I was approached by publishers about creating a book." 
Brown is the chair of SUNY Potsdam's Department of Secondary Education and is program coordinator for the adolescence English education program, teaching both undergraduate and graduate courses. She earned her bachelor's degree from Arizona State University and a master's degree from Northern Arizona University before completing her Ph.D. through Arizona State. She has co-authored books analyzing YA authors such as Stephenie Meyer and John Green, and presented her research both nationally and internationally.  
The School of Education and Professional Studies at SUNY Potsdam has been preparing educators for more than 200 years. Today, that legacy of educational excellence also stretches to undergraduate and graduate programs in business administration, public health and human performance, to help students prepare for professions in the global economy. To learn more, visit www.potsdam.edu/academics/SOEPS.  
About SUNY Potsdam:  
Founded in 1816, The State University of New York at Potsdam is one of America's first 50 colleges—and the oldest institution within SUNY. Now in its third century, SUNY Potsdam is distinguished by a legacy of pioneering programs and educational excellence. The College currently enrolls approximately 3,000 undergraduate and graduate students. Home to the world-renowned Crane School of Music, SUNY Potsdam is known for its challenging liberal arts and sciences core, distinction in teacher training and culture of creativity. To learn more, visit www.potsdam.edu.