2023 Chancellor's Awards for Student Excellence Presented to SUNY Potsdam Students Darien Cain '18 & '22 & Simisola Macaulay '23 
Two outstanding SUNY Potsdam seniors were recently among those honored with the 2023 Chancellor's Award for Student Excellence. Chancellor John B. King, Jr., recognized the recipients in a ceremony in Albany on April 24. The SUNY Potsdam recipients included Darien Cain '18 & '22 and Simisola Macaulay '23.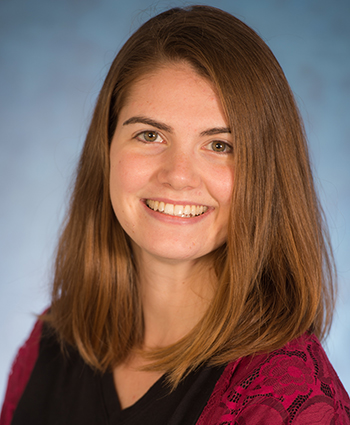 Darien Cain '18 & '22 is a graduate student from Clayton, N.Y. She is a licensed funeral director for Cleveland Funeral Home in Watertown, N.Y., and a full-time lecturer for SUNY Canton in the funeral services administration program. Her humility and social conscience set her apart, in terms of her actions as well as her poise and unwavering focus. After graduating from SUNY Potsdam with her undergraduate degree in biology, she went on to SUNY Canton to complete a second bachelor's degree in funeral services administration. She recently completed her Master of Science degree in management in the organizational leadership track at SUNY Potsdam in December 2022.  
"This program truly allowed me to explore various avenues of management, such as policy and leadership, while using my own experiences in education and funeral service. I have been able to use principles from these courses in my own classes! I am blessed that SUNY Potsdam gave me such wonderful experiences through my first bachelor's degree, and now my master's," Cain said. 
As an undergraduate at SUNY Potsdam, she was highly involved, including being captain of the Swimming and Diving Team and as president of the Active Minds club. Since then, she has continued her community involvement through Operation Hands with a Heart, providing mortuary relief and aid to funeral homes in New York City during the height of the pandemic in 2020. Cain has also served on the Suicide Prevention Coalition for Jefferson County, the Lyme Community Foundation, the Chaumont Chamber of Commerce, the Fort Benning Community Spouse Club and is a member of the Philanthropic Educational Organization Sisterhood, to promote women's education. She is a contributor on two new Funeral Service National Board exam review manuals that will be published within the next year. Cain places high emphasis on leadership and bases her teaching philosophy on the importance of cultivating leadership in her students. She is currently exploring doctoral programs related to education.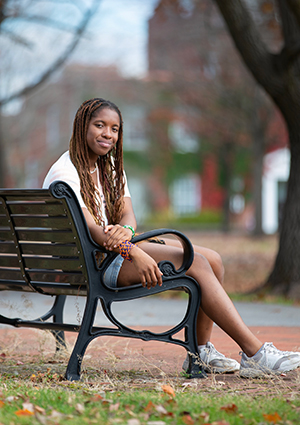 Simisola Macaulay '23 is a double-major in anthropology and international studies with a minor in Africana studies, from Yonkers, N.Y. The only child of Nigerian (Yoruba) immigrants, she is a first generation American who lived with her grandparents until age four. Macaulay is on the autism spectrum and has ADHD. Despite being mute during early childhood, she currently speaks five languages—French, Swahili, Yoruba, Arabic and English. At SUNY Potsdam, she has been extremely active, serving as president of the Anthropology Club, editor of the Collegiate Anthropologist journal, on Emerging Leaders, and as both a student admissions ambassador and a peer study abroad counselor.  
"I like how nice and welcoming the teachers are at SUNY Potsdam. I go home and I'm like, 'Let me go back to Potsdam as soon as possible,'" Macaulay said. "I can have a casual conversation with any one of my professors at any time, and it doesn't feel like I'm getting a lecture or that I'm beneath them. They're like a family." 
Macaulay is committed to international exchange, community service and social justice activism. Her love for history and learning languages, coupled with the values instilled in her by her late grandparents, has made her who she is today. She spent three weeks in Tanzania in summer 2022, where she conducted research on the maternal practices of women in the Maasai tribe. She has also given a TEDx talk on the struggle for gendered language within the Yoruba community, whose language doesn't use gendered pronouns. Macaulay was recently awarded the U.S. Department of State's highly competitive Gilman Scholarship, only awarded to the top 15 percent of the more than 12,000 applicants. The scholarship supported her research and travel in the Spring 2023 semester, starting with a two-week intensive language course in France, followed by a visit to her family in Nigeria, and then a return to Tanzania, where she has been interning with the United African Alliance all semester. In her internship, she completed archival work and an oral history project. Beyond her academic interests, Macaulay is passionate about visual arts and dance, and plays musical instruments, including the steel pan, talking drum and jembe. She is currently applying to Ph.D.-track programs in anthropology, hoping to expand on her research in Africa.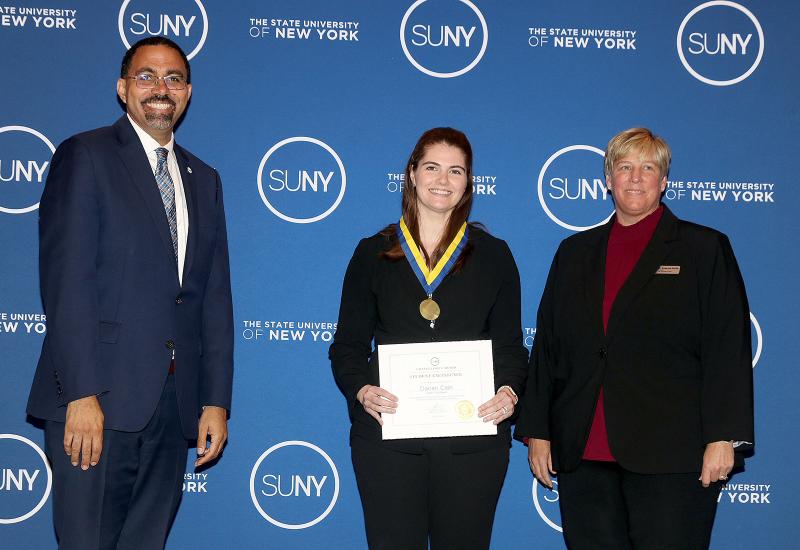 The Chancellor's Award for Student Excellence was created in 1997 to honor students who excel academically and show involvement in leadership roles, athletics, community service, creative and performing arts, campus involvement, or career achievement. Each year, campus presidents establish a selection committee, which reviews exemplary students. Nominees are then forwarded to the Chancellor's Office and are subject to a second round of review. Finalists are then recommended to the Chancellor to become recipients of the award. 
Each recipient receives a framed certificate and medallion, which is traditionally worn at Commencement. SUNY Potsdam will honor the two Chancellor's Award recipients and the other graduates of the Class of 2023 in ceremonies on Saturday, May 20. For more information, visit www.potsdam.edu/commencement. 
About SUNY Potsdam:  
Founded in 1816, The State University of New York at Potsdam is one of America's first 50 colleges—and the oldest institution within SUNY. Now in its third century, SUNY Potsdam is distinguished by a legacy of pioneering programs and educational excellence. The College currently enrolls approximately 3,000 undergraduate and graduate students. Home to the world-renowned Crane School of Music, SUNY Potsdam is known for its challenging liberal arts and sciences core, distinction in teacher training and culture of creativity. To learn more, visit www.potsdam.edu.