SUNY Potsdam recently honored faculty and staff members with Chancellor's Awards and President's Awards, in recognition of their dedication and service to the campus.
This year, two employees received Chancellor's Awards, while another nine were honored with President's Awards. The Chancellor's Awards for Excellence are SUNY-level honors, conferred to acknowledge and provide system-wide recognition for consistently superior professional achievement and to encourage the ongoing pursuit of excellence. The President's Awards are open to faculty and staff at SUNY Potsdam, including PACES Dining Services, the Child Care Center and campus Research Foundation employees.
This year's Chancellor's Award recipients were as follows:
Chancellor's Award for Excellence in Faculty Service: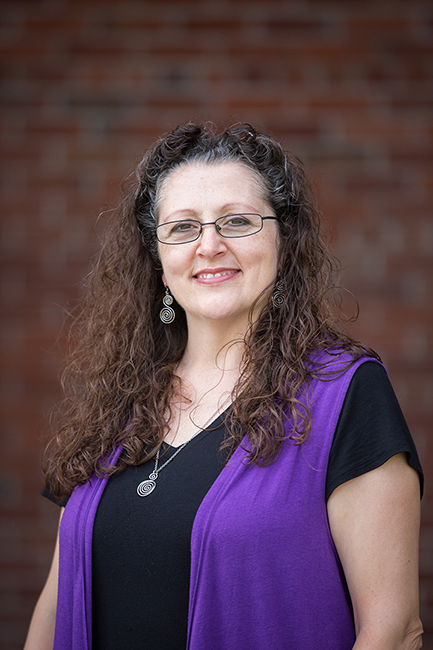 As her 20 years' experience shows and colleagues attest to, Professor Dr. Heather Sullivan-Catlin has demonstrated consistently superior service in multiple areas that well exceed her basic professional obligations. She has brought creativity and achievement in her contributions to her programs, the College, the broader community and her profession. She has been a leader in creating experiential learning opportunities for students, establishing relationships with programs that extend student learning beyond the borders of the campus, and is largely responsible for creating and fostering a thriving environmental studies program at SUNY Potsdam. Heather has been chair of the Department of Environmental Studies since its creation and she has worked hard as chair of the Sustainability Committee on campus to effect change, from the creation of the Associated Colleges Sustainability Day, to working on a proposal to create a sustainability minor in her department. She has a leading role in partnering with local food and green living organizations in the community, and assists in creating programming that brings together students and faculty from the four Associated Colleges, along with all sustainability-related organizations from our community.
Chancellor's Award for Excellence in Scholarship and Creative Activities:Professor Dr. James Donahue has an excellent and sustained record of publications in peer-reviewed journals and monographs, and of presentations at national and international conferences, as attested by his colleagues from a number of institutions and his colleagues from SUNY Potsdam. His scholarship has made a meaningful impact in the field of American literature and culture.
Donahue is the author of "Contemporary Native Fiction: Toward a Narrative Poetics of Survivance," and "Failed Frontiersman: White Men and Myth in the Post-Sixties American Historical Romance." He also co-edited two essay collections, including "Narrative, Race, and Ethnicity in the United States" (along with Jennifer Ho and Shaun Morgan), and "Post-Soul Satire: Black Identity after Civil Rights" (along with SUNY Potsdam colleague Derek C. Maus). Donahue's scholarly commitments inform his commitment to academic service and to fostering diverse voices, including the design and launch of new minor in disability studies, work as coordinator of the Native American studies minor, and membership in the core faculty of the newly created Department of Interdisciplinary Studies at SUNY Potsdam.
This year's President's Award recipients included:
President's Award for Excellence in Academic Advising: Dr. Jessica Heffner, Instructor for the Department of English and Communication, and the Department of Interdisciplinary Studies
President's Award for Excellence in Auxiliary and College Educational Service: Nikki Chontosh, Performing Arts Café Manager, PACES Dining Services
President's Award for Excellence in Clerical Service: Sarah Carr, Administrative Assistant 1 for Department of Sociology and Criminal Justice, and the Department of Environmental Studies
President's Award for Excellence in College Service: Dr. Jessica Rogers, Assistant Professor in the Department of Environmental Studies and Department of Interdisciplinary Studies
President's Award for Excellence in Fostering a Welcoming and Inclusive Campus Climate: Dr. Gena Nelson, Director, College Counseling Center
President's Award for Excellence in Operational Service: Scott Mitchell, Maintenance Supervisor 1
President's Award for Excellence in Professional Service: Kelly Crosbie, Scholarship Coordinator
President's Award for Excellence in Scholarship and Creative Activities: Dr. Michael Rygel, Professor and Chair, Department of Geology
President's Award for Excellence in Teaching: Dr. Cornelia Yuen, Associate Professor, Department of Mathematics
To find out more about employment at SUNY Potsdam, visit http://www.potsdam.edu/offices/hr.
About SUNY Potsdam:
Founded in 1816, The State University of New York at Potsdam is one of America's first 50 colleges—and the oldest institution within SUNY. Now in its third century, SUNY Potsdam is distinguished by a legacy of pioneering programs and educational excellence. The College currently enrolls approximately 3,600 undergraduate and graduate students. Home to the world-renowned Crane School of Music, SUNY Potsdam is known for its challenging liberal arts and sciences core, distinction in teacher training and culture of creativity. To learn more, visit www.potsdam.edu.