A century after women gained the right to vote in the United States, SUNY Potsdam's Crane School of Music will present a virtual concert celebrating women composers.
"Her Songs/Her Stories," presented by the Crane vocal faculty, will stream live online on Sunday, Nov. 1, at 7:30 p.m., on Crane's YouTube channel and Facebook page. The links and program information are available at www.potsdam.edu/cranelive.
"Each of these women has their own story about their life, their compositions or career—being forgotten, being rediscovered, or being successful," said Professor Donald George, who organized the performance. "Even Fanny Mendelssohn was forbidden by her family to publish her songs, although her brother was one of the most famous people in Europe."
"'Her Songs/Her Stories' is intended to be celebration of women composers in the 100th anniversary year of women's right to vote. These women, as well as under-represented groups such as composers of color, have been silenced for centuries. Their voices are unique and deserve to be heard," said Dr. Kathleen Miller, an associate professor of voice.
Miller will present a piece by Libby Larsen, "A Working Woman," which is based on excerpts of letters written by Calamity Jane to her daughter.
"She was ridiculed and judged, ostracized and reduced to a caricature. In her words to her daughter, Janey, she expresses what it is like for her to work in a man's world," Miller said. "I think it is especially important in an election year that women express themselves through voting. Our voices are important, and, historically, have been silenced. 1920, 100 years ago—it is easy to forget what women had to go through to achieve this vote—they had to 'fight' to be recognized. Today it is a right, and I hope we all exercise that right."
The program features works by composers from all eras and backgrounds, including Harriet Abrams, Lili Boulanger, Nadia Boulanger, Stacy Garrop, Betty Jackson King, Josephine Lang, Margaret Ruthven Lang, Fanny Mendelssohn-Hensel, Florence Price, Lucy Simon, Dame Ethel Smyth. The renowned Cuban composer Ivette Herryman Rodriguez, herself an assistant professor of composition and theory at Crane, will perform one of her pieces, "Quisiera," alongside mezzo-soprano Lorraine Yaros-Sullivan.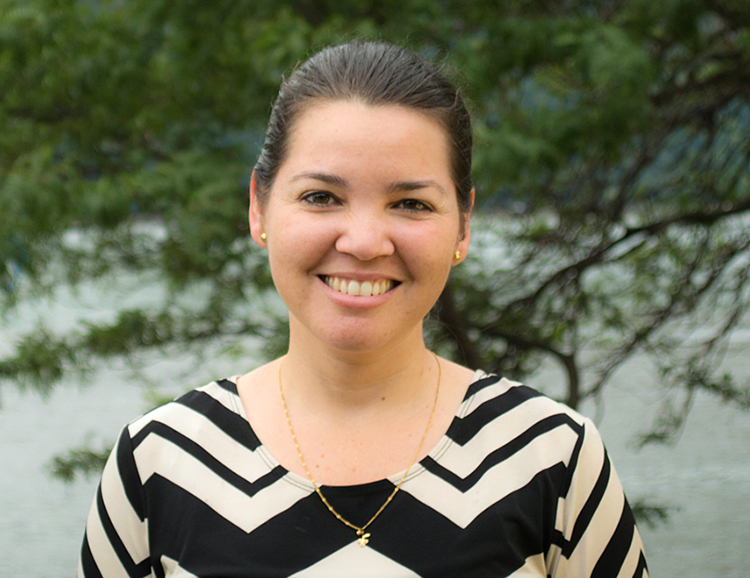 Among many highlights of the evening will be a timely presentation of "My Dearest Ruth" by Stacy Garrop, which was commissioned by the family of the recently deceased Supreme Court Justice Ruth Bader Ginsburg, to celebrate her 80th birthday. The text is based on the final love letter that her husband Martin Ginsburg wrote to her before his passing.
In addition to performing Florence Price's timeless arrangement of the spiritual, "My Soul's Been Anchored in the Lord" (made famous by Marian Anderson singing it on the steps of the Lincoln Memorial in 1939), Professor of Voice Dr. Lonel Woods will present a talk at the end of the program. His address is titled "Women's Suffrage: A Movement that Overcame Sexism, Racism and Opposing Philosophies of Approach to Forever Change the World."
The "Her Songs/Her Stories" concert will conclude with a rendition of "March of the Women," a piece written by Dame Ethel Smyth specifically for the suffrage movement. Words and music have been provided in the program so that audiences can join in from home.
To see this and other upcoming livestreaming performances at SUNY Potsdam's Crane School of Music, visit www.potsdam.edu/cranelive.
About The Crane School of Music:
Founded in 1886, SUNY Potsdam's Crane School of Music has a long legacy of excellence in music education and performance. Life at Crane includes an incredible array of more than 300 recitals, lectures and concerts presented by faculty, students and guests each year. The Crane School of Music is the State University of New York's only All-Steinway institution. For more information, please visit www.potsdam.edu/crane.
---
Arts & Culture
General News