SUNY Potsdam's Crane School of Music to Welcome Guest Artists, Alumni & Students for 2019 Clarinet Summit
SUNY Potsdam's Crane School of Music will host guest artists, alumni, educators and students for the 2019 Potsdam Clarinet Summit on Friday and Saturday, Sept. 13 and 14.
The Potsdam Clarinet Summit will feature recitals, lectures, clinics, discussion panels and masterclasses for clarinet students in middle school and older.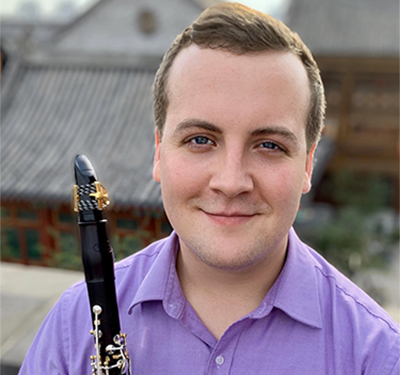 The summit will include performances and masterclasses by guest artists Joshua Anderson (clarinet), above, from the University of Nevada-Reno, and Michael Lowenstern (bass clarinet), below, from the Manhattan School of Music. The two guest artists will offer back-to-back recitals on Saturday, Sept. 14, starting at 7 p.m., in the Sara M. Snell Theater. These performances are free and open to the public.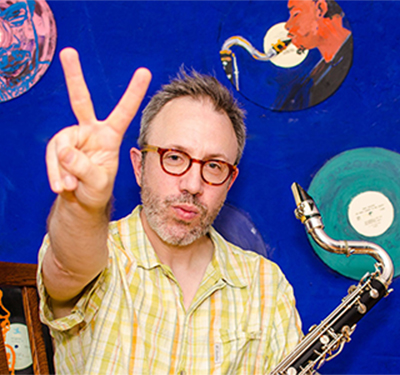 Additionally, there will be a roundtable discussion featuring visiting Crane alumni as they discuss their experiences in teaching, at 1 p.m. on Saturday, also in Snell. Melinde Mospaw Poupore '79, a past recipient of the Helen M. Hosmer Excellence in Music Teaching Award from the Julia Crane Alumni Association, will lead the discussion. The panelists include: Katelyn Cross '13, Kellie Daino '16, Chantilly LaRose '17, Dolly Peterson '15, Christina Rawady '09 & '10, Jill Nelson Roberts '90, Sean Spacher '16 and Mitchell Tellerday '18.
Two other Crane graduates, Cameron Hewes '15 (of CamCo) and Rebecca Scholldorf '15 (of Vandoren), will also attend as representatives for vendor exhibitors. Scholldorf will lead a clinic discussing Vandoren equipment on Friday afternoon.
Summit registration is free to all SUNY Potsdam and Crane students, faculty and staff. Registration is $15 for middle and high school students, $20 for alumni and $25 for college students from other institutions
Teachers or parents interested in bringing middle or high school students to attend the event should contact Dr. Julianne Kirk Doyle, at kirkj@potsdam.edu. Any students under the age of 18 must be accompanied by a parent or teacher (for whom the event is free).
The Potsdam Clarinet Summit is sponsored in part by Backun Musical Services, DANSR/Vandoren, Selmer, the Crane Clarinet Studios, the Crane Student Association and The Crane School of Music
To learn more about the Potsdam Clarinet Summit, see a full schedule of events and register, visit https://www.northcountrywinds.com/pages/2019-potsdam-single-reed-summit.
About The Crane School of Music:
Founded in 1886, SUNY Potsdam's Crane School of Music has a long legacy of excellence in music education and performance. Life at Crane includes an incredible array of more than 300 recitals, lectures and concerts presented by faculty, students and guests each year. The Crane School of Music is the State University of New York's only All-Steinway institution. For more information, please visit www.potsdam.edu/crane.