SUNY Potsdam's Crane School of Music Welcomes Violinist David Colwell for Performance with Faculty Member Young-Ah Tak on Piano
SUNY Potsdam's Crane School of Music invites the public to enjoy a duo recital bringing together the acclaimed violinist Dr. David Colwell and piano faculty member Dr. Young-Ah Tak, on Friday, March 20, at 7:30 p.m. in the Sara M. Snell Music Theater.
The program, free to the public, includes sonatas by Ludwig van Beethoven and Gabriel Fauré. Tak will open the program with Beethoven's "Six Variations on 'Nel Cor Piu Non Mi Sento.'" Colwell will also present Christopher Theofanidis's contemporary work, "Flow, My Tears."
During his visit, Colwell will also conduct a masterclass for violin and chamber music group students on Thursday, March 19, at 4 p.m., in the Wakefield Recital Hall.
"David Colwell and I got to know each other at Ravinia Festival's renowned Steans Music Institute when we were both participants there," Tak said. "I met some amazing, first-rate musicians at Ravinia Festival, and David was definitely one of them — he's a serious musician, very active as a soloist, chamber musician and pedagogue nationally. I'm very excited to make music with him after all these years."
About the performers: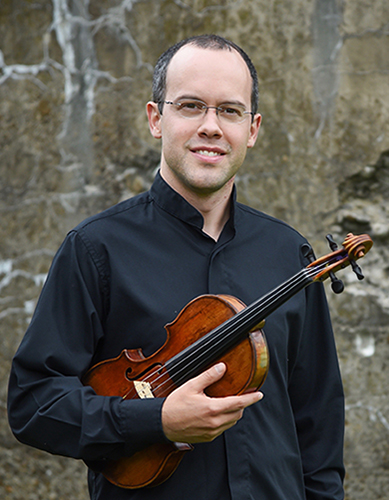 A professor of violin at the University of Kansas, Dr. David Colwell enjoys a diverse career as a soloist, chamber musician and teacher. In demand at national and international festivals and universities, Colwell has given recitals and masterclasses at the Eastman School of Music, Milan Conservatory, Cornell University, McGill University, Swarthmore College, Ithaca College and California State University-Fullerton, to name a few. He completed his undergraduate education in his native Canada at the University of Alberta, where he studied with Martin Riseley. A full scholarship student for his graduate studies at the Yale School of Music, Colwell also received the Johann Strauss Foundation Scholarship, which allowed him to study under masters in Austria. A dedicated, holistic and innovative teacher, he became a member of the performance faculty at the University of Virginia in 2006. From 2011 to 2018, he served on the faculty of the State University of New York at Fredonia and attained the rank of associate professor in 2017. He joined the music faculty at the KU in 2018.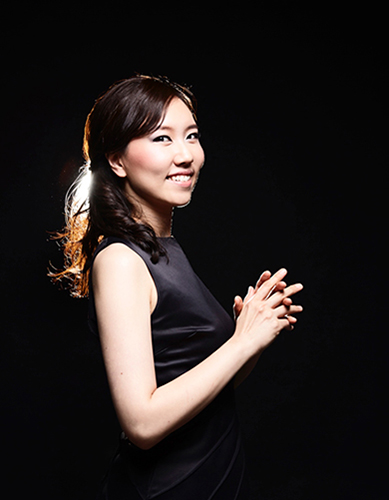 Dr. Young-Ah Tak enjoys a remarkable international career with performances throughout the United States, Canada, Austria, Germany, Italy, Korea and Japan. Tak made her New York debut at Lincoln Center's Alice Tully Hall with the Juilliard Orchestra. She has since appeared with numerous orchestras including the Roanoke, Lansing, North Arkansas, Imperial, Venice, Filharmonia Pomorska and Korean symphony orchestras. Other notable performances have been presented at the Kennedy Center, Carnegie Hall's Weill Hall, the Kimmel Center in Philadelphia, Jordan Hall in Boston, Seoul Arts Center and at the Ravinia Festival and Tongyeong International Music Festival. Tak received her Bachelor of Music degree from The Juilliard School, her Master of Music degree and graduate diploma from the New England Conservatory and her Doctor of Musical Arts degree from the Peabody Institute. Tak is a Steinway Artist, and her recordings are available from Albany Records, MSR Classics and on Steinway's Spirio. Her Beethoven album on the Steinway and Sons label was released in November 2019. 
This concert will be broadcast live on the SUNY Potsdam website at the performance time. To view the program and see other upcoming streaming performances, visit www.potsdam.edu/academics/Crane/streaming.
About The Crane School of Music:
Founded in 1886, SUNY Potsdam's Crane School of Music has a long legacy of excellence in music education and performance. Life at Crane includes an incredible array of more than 300 recitals, lectures and concerts presented by faculty, students and guests each year. The Crane School of Music is the State University of New York's only All-Steinway institution. For more information, please visit www.potsdam.edu/crane.
---
Arts & Culture
General News